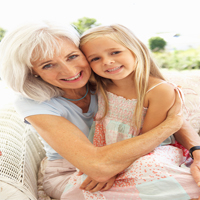 Margaret Jones is on a mission.
Recently retiring after 35 years as an elementary schoolteacher, Margaret looks forward to seeing her grandkids more often. Unfortunately, they live three hours away by car. Because she anticipates the distance will put a lot of miles on her car, Margaret is in the market for a more reliable (and energy-efficient) automobile than the one she currently owns.
Margaret receives a monthly pension and is on a fixed budget. She hopes to find a car that will fit within her spending plan and still allow for quality healthcare and the leisure activities she enjoys, including gardening, antique shopping, magazine subscriptions, and the occasional lottery ticket.
Basically, Margaret needs multiple financing options allowing her to gauge how best to stay within her budget. She is also seeking an easy car loan process.
Luckily, RoadLoans, an industry leader in online auto lending, has what she needs. Margaret, who is learning to become more tech savvy with the help of her daughter, easily completed RoadLoans' easy car loan process online. After only a few minutes, Margaret had all of her information entered into RoadLoans.com. A moment later, she was notified that she was pre-approved and was electronically paired with an auto dealer near her home who had the exact energy-efficient automobile she wanted. RoadLoans also had the answers for her credit questions.
Margaret printed out her pre-approval, went down to the dealership and got a great deal on a car that allows her to see her grandkids more frequently and economically.
If you are like Margaret and are in the market for a more fuel-efficient vehicle, visit www.RoadLoans.com and discover how to get an auto loan. Or view this video that explains more about what RoadLoans can do for you.