What do Honda, Ford and Porsche have in common – besides the obvious, of course?
All have been named best overall brands in Kelley Blue Book's 2015 Brand Image Awards. Honda was named best non-luxury brand, Ford best truck brand and Porsche best luxury brand.
It was Honda's third consecutive overall win and Ford's second straight and sixth in seven years.
Porsche displaced Mercedes-Benz as the overall luxury brand winner this year, while also winning three category awards – most refined, best performance and best car styling – more than any brand.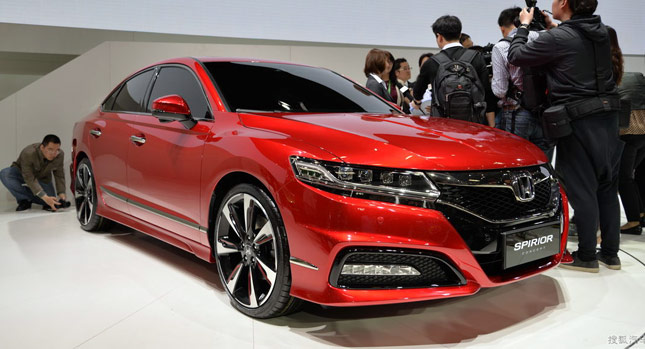 Subaru also earned two category awards, most trusted non-luxury brand and best performance brand.
"[The awards] recognize automakers' outstanding achievements in creating and maintaining brand attributes that capture the attention and enthusiasm of the new-vehicle buying public," said KBB in a press release announcing the award winners across seven categories.
Other brand image award winners  are: Subaru (non-luxury brand) and Mercedes-Benz (luxury), most trusted brands; Honda (non-luxury) and Buick (luxury), best value brands; GMC most refined non-luxury brand, and Mazda, best car styling among non-luxury brands.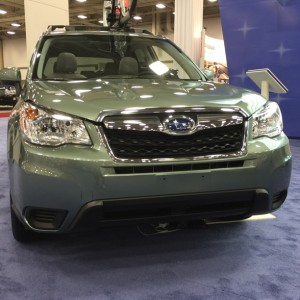 For those shoppers more interested in older vehicles (read: pre-owned), KBB also provides previous Brand Image Awards winners in multiple categories from the years 2011-2014.
"The classic saying 'perception is reality' rings true with the brand image awards, as more than 12,000 in-market new-car shoppers have voiced their opinions about today's automakers to determine this year's award winners," said Hwei-Lin Oetken, vice president of market intelligence for KBB.
"With strong product lineups and compelling marketing communications coming from auto manufacturers, along with the increased importance of peer reviews and ratings, consumers today are far more influenced than ever to take interest in a brand, ultimately affecting their purchase decisions."
In securing the win for best overall non-luxury brand, Honda secured the highest average scores among 12 factors, including, in alphabetical order, affordability, "cool" factor, driving comfort, driving performance, durability/reliability, exterior styling, fuel efficiency, interior layout, prestige/sophistication, reputation, ruggedness and safety factors.
"Strong consumer perception of the Accord, Civic, CR-V and Odyssey, helped drive Honda's success in once again earning the top honor among all automakers," according to KBB.
Meanwhile, Subaru made the grade with help from the Impreza, Outback, BRZ and Forester models.
Porsche's results were boosted by its popular 911 model, Panamera, Cayenne and Boxster models.
See Kelley Blue Book for more details on all the Brand Image Award winners.