Bizarre.
It's the only word to describe the Polaris Slingshot.
But not in a bad way.
At least, not if you're into spaceships.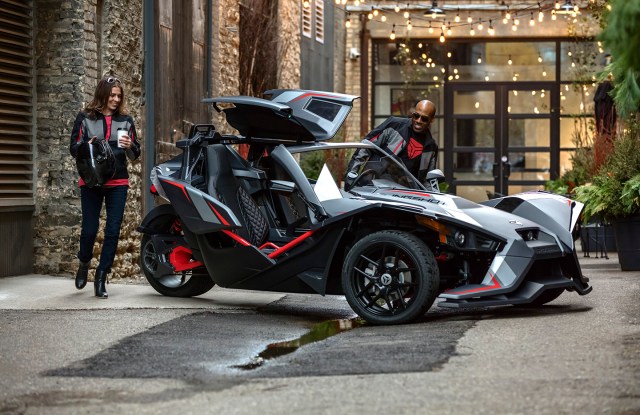 The three-wheeled, five-speed vehicle appears to be a cross between an automobile and a motorcycle.
In fact, a new vehicle classification refers to it as an "autocycle," and, for practical purposes, drivers in most states do not need a motorcycle license to operate it, according to Polaris.
"It's a vehicle any driving enthusiast can take out, rip around twisty, [winding] roads and have an incredible time in," said a spokesman for Polaris.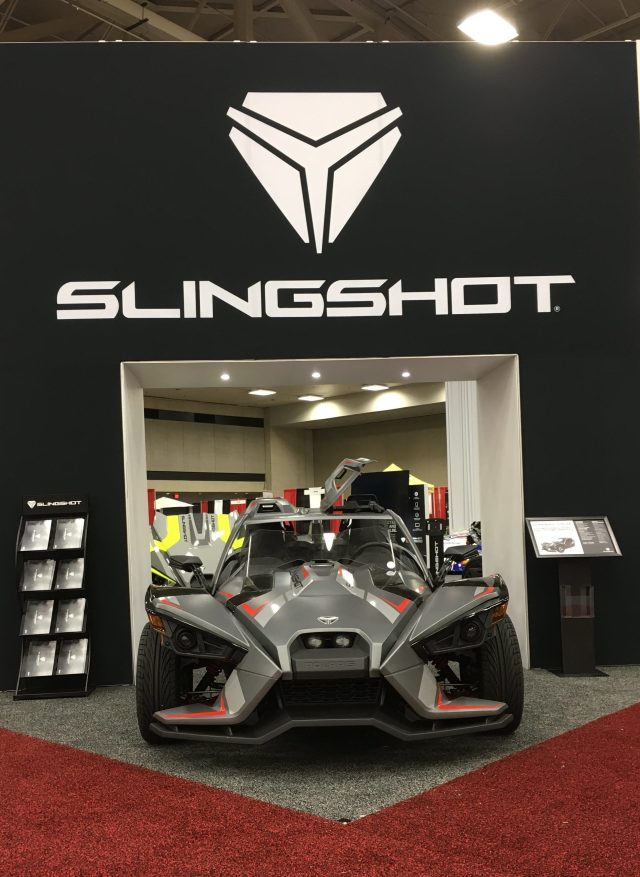 A small and striking 2018 lineup appeared recently at the DFW Auto Show in Dallas looking nothing like the gleaming 2018 and 2019 model Ford and Ram pickup trucks displayed nearby. The featured Polaris vehicle was a matte cloud gray Slingshot Grand Touring LE with Indy red racing stripe, which the manufacturer calls "the ultimate in comfort, style and technology."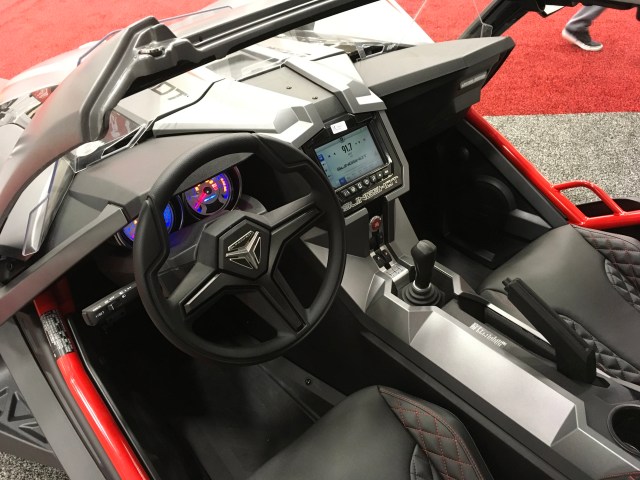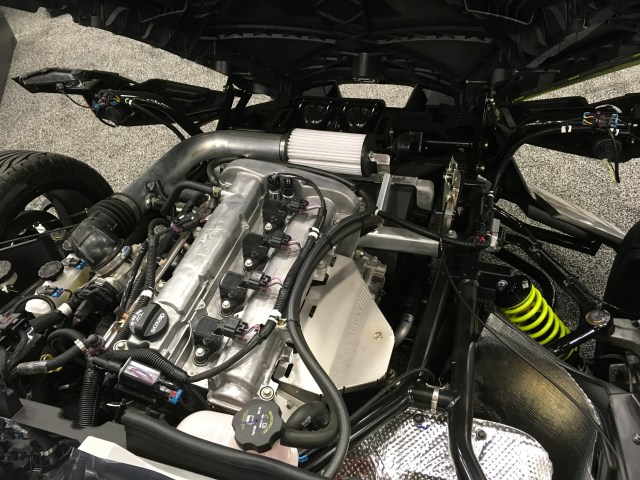 "The Grand Touring LE is a fully loaded limited-edition model for the driver looking for the latest and greatest in technology, rider comfort and premium styling," said Rachael Elia, marketing manager.
It wasn't difficult to imagine turning heads with the Slingshot, but twisting into and out of the low-profile vehicle was a different matter – particularly the driver's seat.
It wasn't like mounting a motorcycle at all. Or slipping into the driver's seat of most other vehicles.
On sale beginning this month, the Slingshot Grand Touring LE carries a price tag starting at $29,999, while other models range from $19,999 (Slingshot S) to $30,999 (Slingshot SLR LE). For more information about Slingshot's model lineup, or to find a dealer, visit PolarisSlingshot.com.
"So much for slipping out of town unnoticed," Polaris crows.
Or for that matter slipping in.