Dealership websites are popular among vehicle shoppers.
More than six in 10 such shoppers – 64 percent seeking used vehicles, to be precise, and 61 percent seeking new vehicles – visit auto dealership websites before making a purchase, one study shows.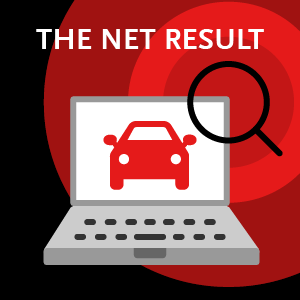 But are such websites worth the time and effort those shoppers put into them for research?
The short answer to that question seems to be, "yes, but …" probably not as the sole source of information about a possible purchase. It also depends on the user-friendliness of the specific website.
"Third-party sites, manufacturer sites, dealer sites and search engines complement each other during the shopping process," according to the 2015 Automotive Buyer Influence Study of 2,297 car buyers by Autotrader, a third-party shopping website, and IHS Automotive, a marketing research firm.
It's a conclusion supported by our snap research on dealership, third-party and manufacturers' websites.
RELATED:
Where to look for used vehicles online before visiting a dealer (Part 1)
Are you shopping for your next used vehicle at the right website? (Part 2)
Where NOT to bother looking for private-seller used vehicles (Part 3)
Nothing special about used-vehicle website 'aggregators' (Part 4)
For example, we went looking for a 2012 Toyota Corolla close to a specific ZIP code in a suburb of a major U.S. city with the aim of figuring out whether local dealership websites would be helpful.
On this limited basis, we found three vehicles meeting our criteria at one dealership site and two vehicles each at three other nearby dealerships. Two websites were similar, providing price, estimated monthly payment, vehicle details, price alerts, videos and other details, a third website provided no estimated payment, and the fourth fell short on payment estimate and videos.
Third-party website, Automotive.com, identified the same number of vehicles at each dealership, but they weren't always the same vehicles, and the dealer wasn't identified on some listings.
So, instead of nine prospective vehicles, we actually found 14 that fit our basic criteria by using the third-party site in addition to the dealer websites, assuming all vehicles still were available for purchase. And, of course, the third-party site identified vehicles at other dealerships – a total of 85 within 25 miles. Manufacturers' websites also usually provide links to all nearby franchised dealerships.
If we are more flexible about the type of vehicle we wanted to purchase, the dealership which offered three 2012 Corollas had a total of 38 vehicles in its 2012 inventory, ranging from $8,998 to $38,987, with 20 of those available for under $18,500, just a bit more than the most expensive Corolla we found there. Other dealerships showed similar increases in the number of available 2012 models in their inventories.
So, the more flexible a shopper can be about the vehicle he/she would consider purchasing, the lower that shopper's obvious need for resources other than local dealerships' websites, though it clearly is in the interest of each dealership to ensure that their full current inventory is represented.
"Regardless of generation, car buyers cited the Internet as the most influential source leading them to the dealership – more than 20 times that of any other media source," said the Autotrader study.
And that means dealership websites are likely to remain go-to resources for vehicle shoppers.