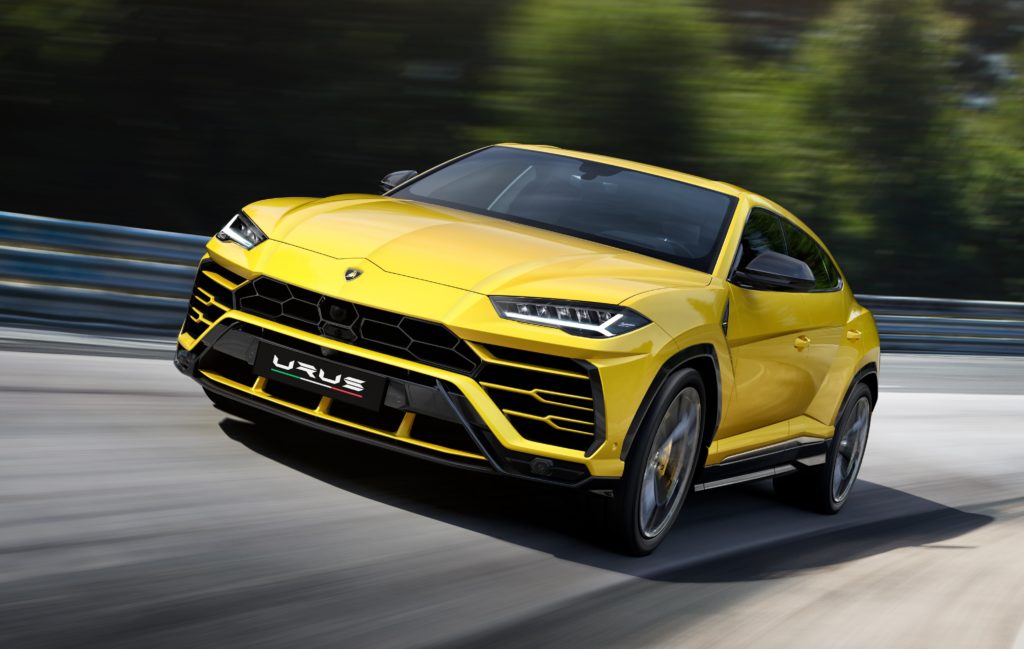 We just couldn't resist.
But this oxymoron of seemingly epic proportions was too good to pass up, even for a blog that generally focuses on new and used vehicles most people can buy.
If two words seem like they would not go together, they are Lamborghini and SUV.
But that's what we get with the new Lamborghini Urus, which the car company claims "creates a new niche in the luxury segment," the super sport utility vehicle.
"Wild styling and ferocious performance will combine to help the Urus make its own indelible mark on the SUV world," according to Car and Driver.
And pricing starts at only $200,000.
But before you scoff, you must realize this is the least expensive vehicle in the Lamborghini lineup, which includes the Huracan, starting at $203,295, and the Aventador supercar, starting at $494,195.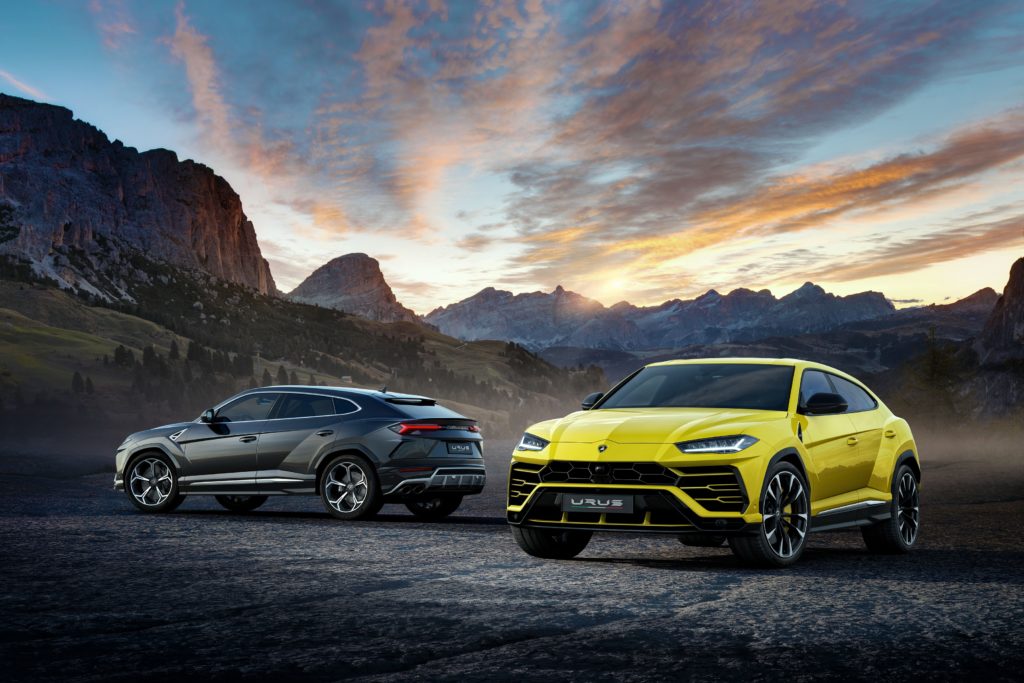 Competition for the Urus includes the Bentley Bentayga with a starting price of $231,825, Mercedes-AMG G63/G65 4MATIC at $142,395, Land Rover Range Rover Supercharged at $104,890, Land Rover Range Rover at $86,645, Mercedes-AMG GLS63 4MATIC at $125,095, Mercedes-Benz G-class at $123,395, and the Toyota Land Cruiser, lowest priced of the lot, at $86,070.
RELATED
Fuel-efficiency ratings: Lamborghini dreams, MPG nightmares?
"The Lamborghini Urus is a visionary approach based on the infusion of Lamborghini DNA into the most versatile vehicle, the SUV," said Stefano Domenicali, the car company's chairman and CEO. "The Urus elevates the SUV to a level not previously possible."
"It is a true Lamborghini in terms of design, performance, driving dynamics and emotion, as well as drivable every day in a range of environments," Domenicali said at the Urus launch.
On top of that, the Urus is fast!
The Urus accelerates from 0 to 60 mph in 3.6 seconds and 0 to 120 mph in 12.8 seconds, with a top speed of almost 190 mph making it "the fastest SUV available."
"The Urus fits perfectly within the Lamborghini family as a high-performance car," said Domenicali. "It is the culmination of intensive development and passionate skill to create a new breed of bull: a super SUV that transcends the boundaries of expectations and opens the door to new possibilities."
And the name?
"The name Urus is derived from the world of bulls," the company said in a press release. "The Urus, also known as Aurochs, is one of the large, wild ancestors of domestic cattle. The Spanish fighting bull, as bred for the past 500 years, is still very close to the Urus in appearance."
If that price tag doesn't scare you away, learn more here about the Urus.