You have never seen anything like "Mad Max: Fury Road" in a movie theater. A post-apocalyptic, steampunk opera.
Think the original "Mad Max" and "A Clockwork Orange" with maybe a little "Django Unchained" thrown in for good measure. Did we say it's over the top? Ridiculous, really. In a good way.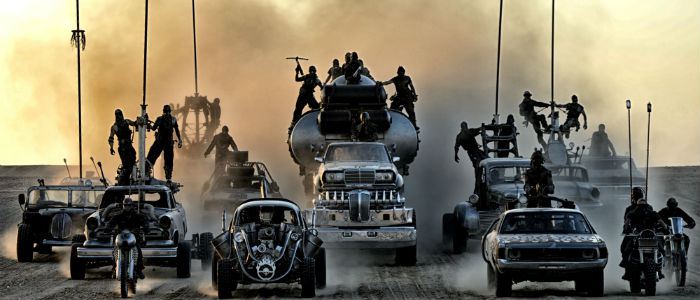 And an important part of the movie's appeal – aside from Charlize Theron (Imperator Furiosa), Tom Hardy (Max Rockatansky), Nicholas Hoult (Nux) and a handful of supermodels – are the swarms of rabid cars, trucks, mashups and motorcycles that animate the action across the Australian desert.
The movie's Rotten Tomatoes review website rating as of this writing was 99 percent.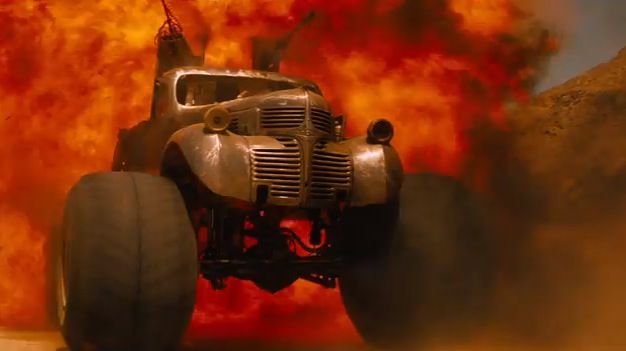 "Even if you arrive at 'Fury Road' expecting car chases and explosions, you'll still be shocked by quite how many car chases and explosions there are," wrote Sam Philip at Top Gear online.
"Actually, that's possibly inaccurate. In truth, there's only one car chase and one explosion … but both last for a solid 120 minutes. This film makes the recent 'Fast and Furious' installments look like a particularly sedate episode of 'Downton Abbey,'" the popular PBS Masterpiece period drama.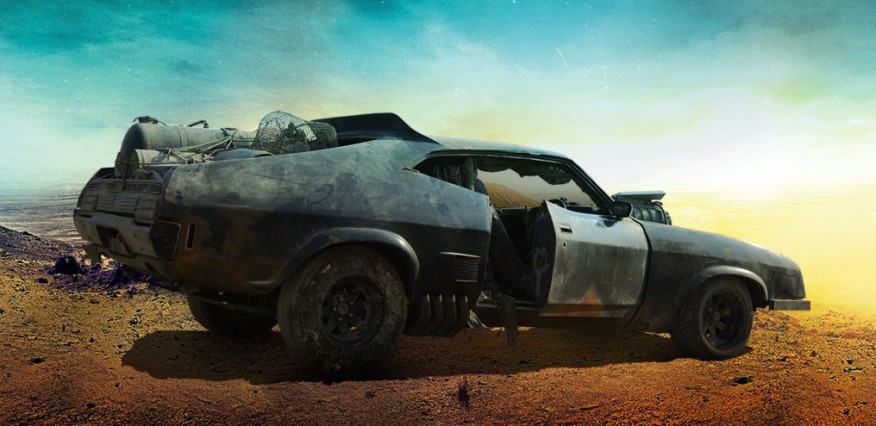 Of course, no Mad Max movie would be official if it didn't have Rockatansky's classic 1974 Ford XB Falcon Interceptor (above), versions of which have appeared in all four movies. Let's face it, the last thing you would want to do is get on the bad side of someone named Mad Max.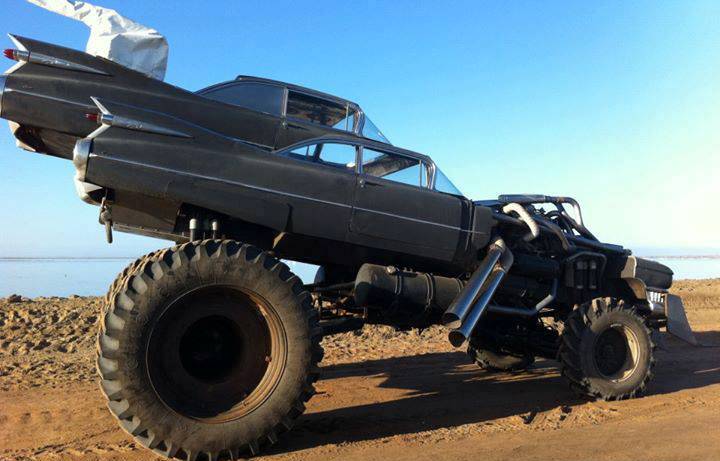 Then there's the Gigahorse 1959 Cadillac Coupe DeVille mashup on a huge truck chassis called "the most audacious and fascinating vehicle" in the movie by Car and Driver online. It's a war chariot on steroids for the movie's chief warlord and arch-villain, Immortan Joe.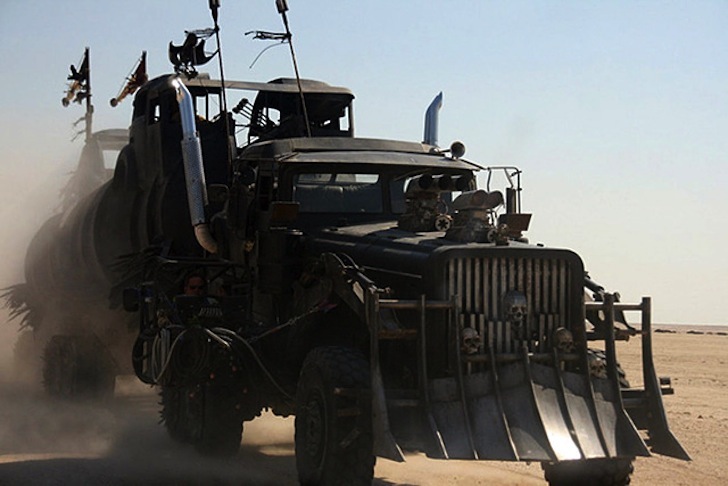 If there's a vehicle hero in the movie, it has to be the War Rig. Because it's in the "mysterious and sinister" six-wheel-drive Tatra tanker truck that Furiosa and five supermodels (wives of Immortan Joe) – and eventually Max and Nux – make their dash for freedom. In it they survive all manner of destructive mayhem thrown at them literally and figuratively by Joe and his "War Boys."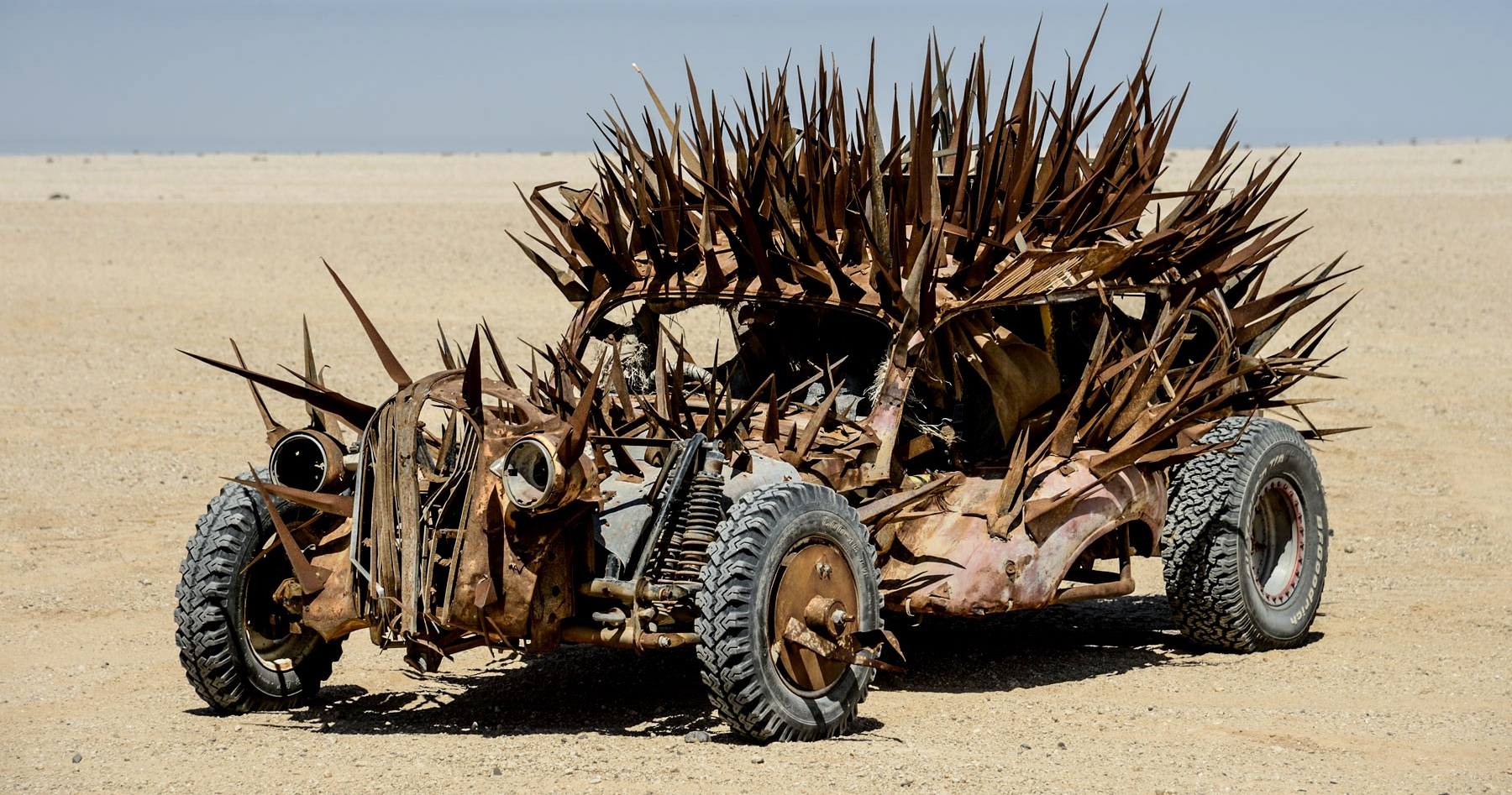 And if those don't satisfy your appetite for motorized monstrosities, how about the Buzzard Excavator adorned with more than 1,757 steel spikes? That's the number of quills found on an Australian anteater in the region where the first three Mad Max films were shot, according to BloombergBusiness.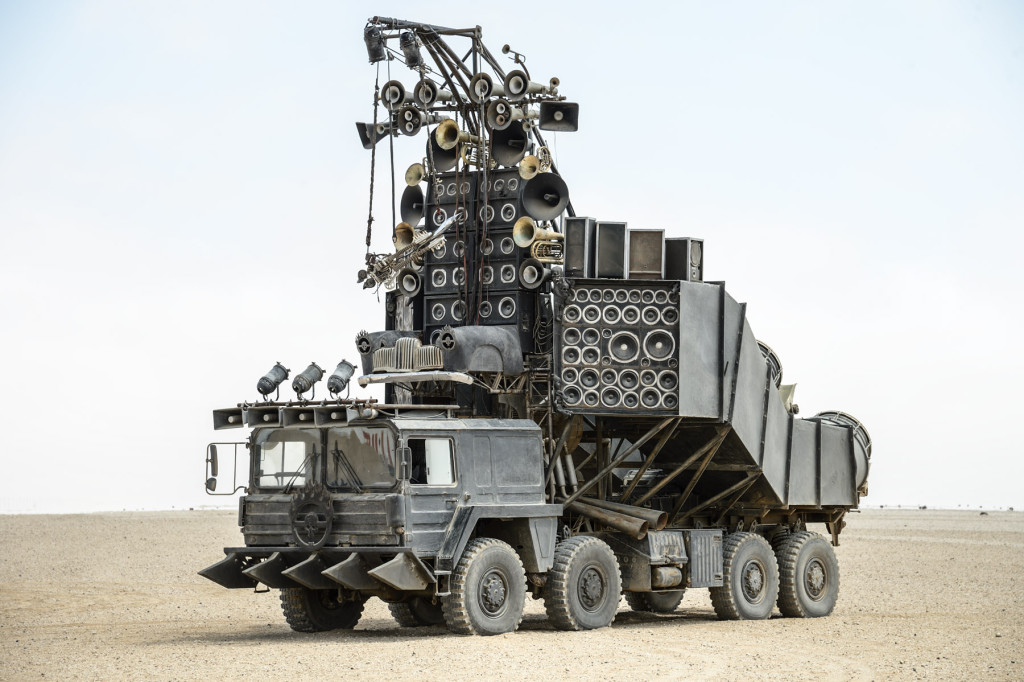 Described by Warner Brothers as a "sonic carmageddon," the speaker-stacked Doof Wagon accompanies the Gigahorse as the Doof Warrior provides screaming, screeching musical accompaniment to the chase across the wasteland with his double-necked, electric, fire-breathing guitar.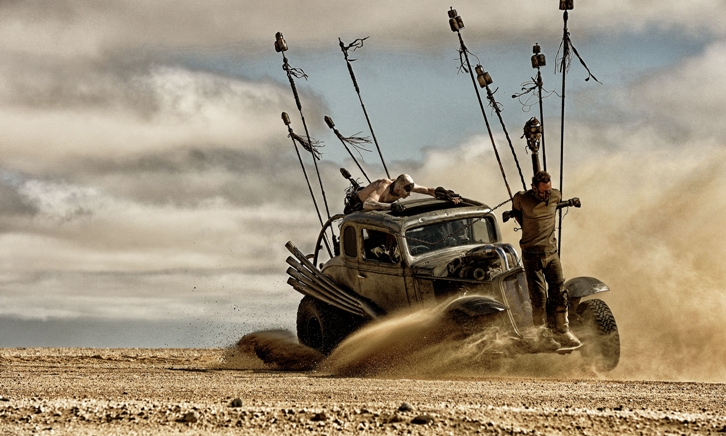 And the Nux Car, a Chevy five-door coupe with super-turbocharged, nitrous-boosted engine driven by, well, Nux the enthusiastic War Boy who leads the chase for a while with Max strapped to the front.
These are just a few of about 150 outlandish vehicles fashioned by the movie's "salvage artists." But every one was functional and drivable – no computer generated images here.
But to see them all, or at least those that made the final cut, you'll just have to go to the movie.
In a more normal vehicle, we assume.