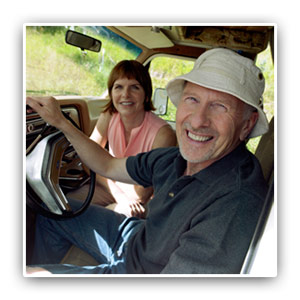 Look before you leap – or in this case, before you drive.
Shopping for a new automobile is not as simple as it sounds, unless you want to run the risk of buyer's remorse once you drive your just-purchased vehicle off the dealer's lot.
But there are experts out there who can offer guidance to finding your perfect vehicle.
Progressive auto insurance, for example, offers tips on getting what you want and can afford, no remorse. "Shopping for a new car involves a lot of research and negotiation," Progressive says on its website. Following a few "new car buying tips before you buy can save you time – and a few dollars."
Before you start shopping, the insurance company recommends that you:
Set a price that makes sense for your budget – "Decide how much money you can spend and what type of car best suits your needs before you visit a car lot. … The more you know about your individual needs, the quicker you can drive the car you want off the lot."
Pick your potential cars based on more than one factor – Consider based on safety, reliability and suitability, including "outward visibility, blind spots and instrument panel visibility."
Check out available crash tests and accident data – ratings are available through the Insurance Institute for Highway Safety, with the results for a dozen vehicle categories based on "how well certain vehicles protect their driver and passengers in crash tests."
Don't limit your choices too early in the process – "Narrow your choices to several cars, not just one. Setting your sights on only one car may reduce your bargaining power."
Progressive offers even more extensive advice on what to do when you've identified a car you like. This includes comparing dealer costs with window stickers; getting a dealer quote in writing; shopping at more than one dealership; shopping around for financing and insurance; taking a test drive, and examining the car in detail before you drive it off the lot.
Other well-known auto industry names offering shopping guidance or, literally, guides, pop up regularly in online searches: www.KelleyBlueBook.com, www.ConsumerReports.org, www.Cars.com, www.NADAguides.com, www.CarMax.com, www.Edmunds.com, www.RoadLoans.com, as well as numerous bank, insurance and other financial services companies.