Leftovers.
The food in your refrigerator that wasn't eaten on the first go-around.
Or for our purposes, vehicles that weren't sold before the new model year hit the dealership. For example, 2015 model-year cars and trucks that were still on dealer lots when the 2016 models arrived.
In both cases, you may have questions about shelf life: How long can that food sit in the refrigerator, or car on the lot, before you have second thoughts about consuming it?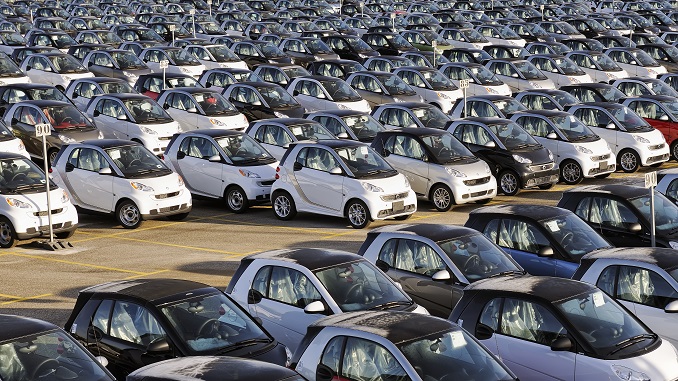 While we can't answer the question about food leftovers, we can give a go at the car question.
"Most cars become leftover models between July and October, and you will usually still find them on dealer lots until January or February – sometimes longer, sometimes less, depending on the popularity of the vehicle," suggests the website Real Car Tips.
And buying a leftover should save you some money, according to Consumer Reports, but that also means it's a year old the minute you drive it off the dealer's lot, especially if you're buying a 2015 now.
"That doesn't much matter if you keep your cars a long time, but you'll lose a bundle on depreciation if you trade every couple of years," said CR. "And your leftover car is likely to depreciate even faster if it's been replaced with a redesigned model for the new model year."
While models, colors and options may be more limited, a quick survey of third-party and dealer websites shows that you still can find plenty of new 2015 models – as well as used and low-mileage vehicles.
For example, a search of the Cars.com website for new Ford F-150 pickups found almost 1,700 vehicles, ranging from $25,382 to $67,320, still available within 30 miles a specific ZIP code in a major U.S. city, and about 500 of those were available within 10 miles of the sample ZIP code. The website of a local Ford dealership showed 78 of the pickups ranging from $25,382 to $52,223.
As with any vehicle, how good a deal you get depends on how motivated a dealer is to get it off his lot.
Generally, though, "the longer a new car sits on a lot, the more motivated the dealer will be to sell it," said Real Car Tips in an article How to figure out how long a car has been sitting on a dealer's lot.
And, unlike leftover food in the refrigerator, vehicles don't usually spoil on the dealer's lot.