If there is a better time to talk about alternative-fuel and high-mpg vehicles than Earth Day, you would be hard-pressed to say what it is.
Although, some might suggest that EVERY day is a good time to talk about them if we're serious about reducing gasoline emissions to safeguard the environment.
But with gasoline prices hovering around $2.30 a gallon and an improving economy, more shoppers seem inclined toward trucks and SUVs than cars, including hybrids, electrics, etc.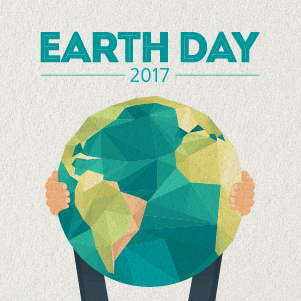 If you are one of those shoppers, it still is possible to have your cake and eat it, too.
RELATED: Ready to plug in, or turned off? What people really think about buying an electric vehicle.
The Alternative Fuels Data Center of the U.S. Energy Department lists 80 alternative-fuel SUVs and another 80 pickups (approximately) in its Alternative Fuel and Advanced Vehicle Search database.
Those alternative-fuel totals include hybrid electric SUVs (19), with models from Acura, Infiniti, Lexus, Nissan, Subaru, Toyota and Audi, plus plug-in hybrids (eight) and electrics (eight), and a handful of hybrid electric pickups (four) from Chevrolet and GMC.
The remainder are biodiesel, ethanol, hydrogen fuel cell, compressed natural gas or propane vehicles, with more pickup models powered by ethanol (28), biodiesel (24) and CNG (15) than other sources.
The 10 best hybrid and electric SUVs (all 2017 models except where noted), according to U.S. News, are the 2016 Tesla Model X, Kia Niro, and hybrids Porsche Cayenne, Lexus RX, Toyota Highlander, Chrysler Pacifica, Lexus NX, Toyota RAV4, 2016 Subaru Crosstrek and Nissan Rogue.
If getting the best fuel economy is more important to you than necessarily using alternative fuels, U.S. News lists the following SUVs and crossovers with city/highway mpg and price:
2017 Honda CR-V, 28/34, $24,045
2017 Hyundai Tucson, 26/32, $22,700
BMW X5 xDrive 35d, 23/29, $55,500
Mazda CX-3, 29/34, $19,960
Toyota Highlander Hybrid, 29/27, $36,270
GMC Terrain, 21/31, $24,070
Ford Escape, 23/30, $23,750
Jaguar F-Pace, 26/33, $41,990
Lexus NX Hybrid, 33/30, $39,720
Honda HR-V, 28/34, $19,465
And the pickup trucks with the best fuel economy?
2017 Ram 1500 HFE, 21/29, $37,895
2017 Honda Ridgeline RT, 19/26, $42,970
2017 Ford F-150 Lariat, 18/25, $51,845
The most efficient vehicles in the two most-popular classes, according to the Energy Department's fueleconomy.gov, are BYD e6 and Nissan Rogue Hybrid FWD, small SUVs; Tesla Model X AWD 60D and 75D and Lexus RX 450h AWD hybrid, standard SUVs; Chevrolet Colorado 2WD and GMC Canyon 2WD, small pickup trucks, and Ford F150 Pickup 2WD, standard pickup trucks.
But nearly three-quarters of Americans won't be buying a hybrid, electric or other alternative-fuel vehicle in the next five years, according to an online survey of more than 1,500 people conducted last year by Survata marketing research company. Most of them purchased a gas-powered vehicle in the past two years or plan to purchase a gas-powered vehicle.
So what do those drivers do to observe Earth Day, along with all those Americans who haven't bought and don't plan to buy any sort of new car, alternative-fuel or higher mpg in the next five years?
Come back tomorrow and find out.