Most Wanted.
Usually that's a bad thing.
But not in the case of the Edmunds Buyers Most Wanted Awards.
That's a list on which most automakers and dealers would like to find the vehicles they are selling, and a good place for shoppers to see what car buyers are thinking.
The big winners for 2017 were Honda, Mercedes-Benz and Toyota/Lexus, each of which landed four vehicles on the list that comprised a total of 17 categories, with Honda dominating the standard segments and Mercedes scoring in the luxury segments, according to Edmunds.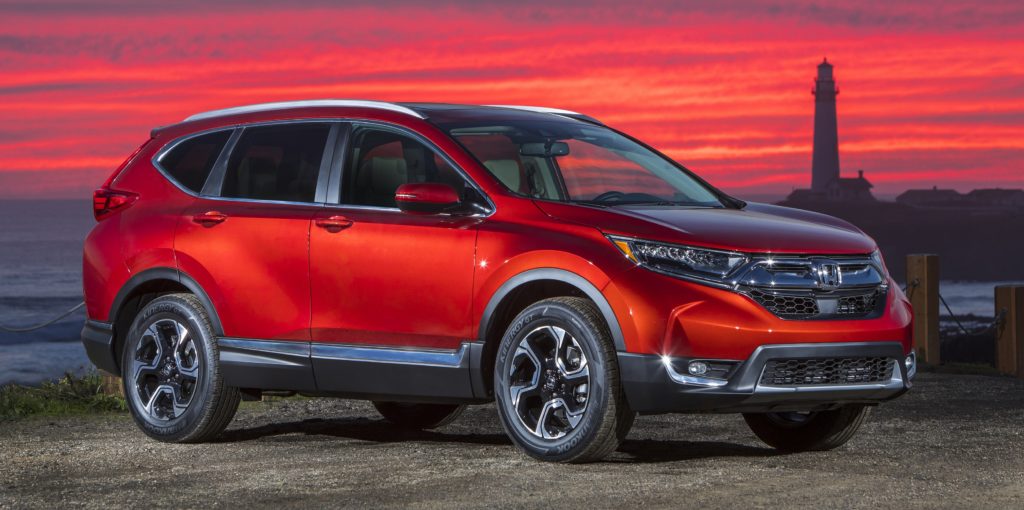 Chrysler, Chevrolet, Ford, Subaru and Porsche each won one segment.
"The Edmunds Buyers Most Wanted Awards recognize the 17 most popular vehicles among car shoppers according to sales data and car-shopping trends … winning both the hearts and wallets of car buyers," said Edmunds.
Five of the vehicles (boldface below) are among the 20 top-selling models through November of 2017 based on results compiled by The Wall Street Journal Market Data Center.
Here is a list of the categories and the Buyers Most Wanted vehicle in each:
Compact Car – Honda Civic
Compact SUV – Honda CR-V
Luxury Compact Car – Mercedes-Benz C-Class
Luxury Compact SUV – Mercedes-Benz GLC-Class
Midsize Car – Honda Accord
Midsize SUV – Toyota Highlander
Midsize Truck – Toyota Tacoma
Luxury Midsize Car – Lexus ES 350
Luxury Midsize SUV – Lexus RX 350
Large Car – Chrysler 300
Large SUV – Chevrolet Tahoe
Large Truck – Ford F-150
Luxury Large Car – Mercedes-Benz S-Class
Luxury Large SUV – Mercedes-Benz GLS-Class
Minivan – Honda Odyssey
Sports Car – Subaru WRX
Luxury Sports Car – Porsche 911
The top-sellers on the Edmunds list, based on the Market Data Center, are the Ford F-150 pickup (No. 1), Honda CR-V (No. 6), Honda Civic (No. 7), Honda Accord (No. 11) and Toyota Highlander (No. 13).
One thing the Edmunds list doesn't account for is the popularity of trucks in general, not just the F-150, which combined represent more than 16 percent of total vehicle sales. The No. 2 and No. 3 vehicles in sales through November are the Chevrolet Silverado and Ram pickups. The three top-selling trucks represent about 70 percent of all pickup sales and 11.5 percent of overall vehicle sales.
The Edmunds winners were determined by analyzing data from the first nine months of 2017 for all models on sale during that period, Edmunds explained. Vehicles were ranked based on highest overall sales, fastest selling speed, and two types of shopper consideration metrics on the Edmunds website.
Visit the website for more details on the Edmunds Buyers Most Wanted winners.