Honda – and Honda owners – must be giddy.
The automaker was named best overall mainstream (non-luxury) brand, and won two other categories, in the Kelley Blue Book (KBB) 2019 Brand Image Awards.
Winning is a big deal, because what shoppers think about a brand can make a real difference in sales.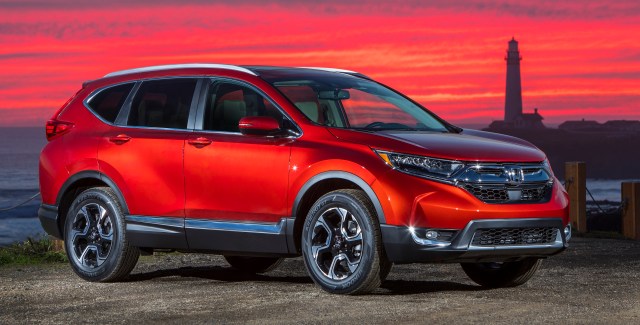 In capturing overall KBB honors for the second consecutive year, Honda achieved the highest average score across all ratings of non-luxury models because of its "sterling reputation for quality and breadth of its lineup" of 14 models from the Fit subcompact to the Pilot three-row SUV.
Honda also won in Best Value Brand and Most Refined Brand categories for mainstream vehicles. Subaru, however, was named Most Trusted Brand.
Lexus was named Best Overall Luxury Brand and Most Trusted Luxury Brand, based on the same online tracking study of more than 12,000 new-vehicle shoppers on KBB. "The Lexus RX, LS, NX and ES consistently received high ratings among consumers," said KBB.
Porsche was the only other brand to capture two luxury-brand awards – Best Performance Brand and Best Car Styling Brand – but six other automakers also earned recognition from KBB: Subaru, Mazda, Dodge, Toyota, Acura and Mercedes-Benz among mainstream, luxury and truck nameplates.
Winning brands by segment and award categories are:
Mainstream
Best Overall: Honda, 14 models
Most Trusted: Subaru, eight models
Best Value: Honda
Most Refined: Honda
Best Performance: Mazda, seven models
Best Styling: Dodge, five models
Trucks
Best Overall: Toyota, four models
Luxury
Best Overall: Lexus, 11 models
Most Trusted: Lexus
Best Value: Acura, eight models
Most Refined: Mercedes-Benz, 21 models
Best Performance: Porsche, six models
Best Styling: Porsche
"Building familiarity and loyalty among car shoppers has never been more important to automakers, especially as the market is flooded with all-new and redesigned models competing for market share," said Hwei-Lin Oetken of Kelley Blue Book.
"Compelling product and marketing communications continue to influence purchase consideration. This year's winners have attracted car shoppers based on many attributes that are important to consumers and motivate them toward their ultimate purchase decision."
Previous years' award winners are available on the KBB website, but here are the best brands from 2013 for mainstream, luxury and truck categories:
Best Brands: Honda (mainstream), Lexus (luxury) and Ford (truck)
Best Brands: Subaru, Lexus and Ford
Best Brands: Subaru, Lexus and Ford
Best Brands: Honda, Porsche and Ford
Best Brands: Honda, Mercedes-Benz and Ford
Best Brands: Honda, BMW and Toyota
Best Brands: NA
Best Brands: NA
The Brand Image Awards, now in their 12th year, "represent the combined wisdom of the American car-buying public," according to KBB.