A little effort can go a long way.
And save you thousands of dollars if you're buying a new car.
And while the new-car incentives bandwagon has slowed a bit recently, there still are opportunities to find low-financing or cash back deals on a wide range of vehicles.
And a lot of places to look for them.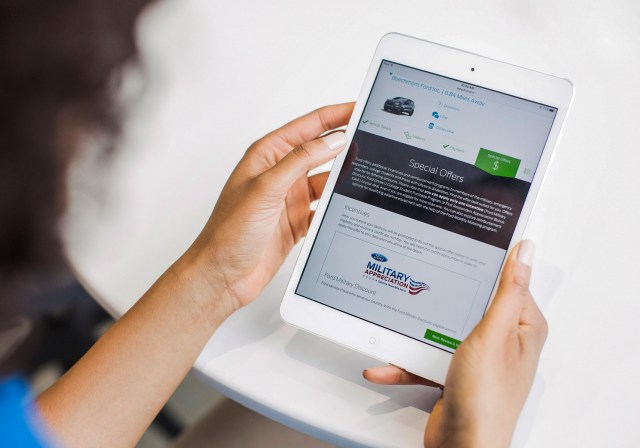 For example, U.S. News and World Report identifies a dozen Best Car Deals | New Car Financing and Cash Back Offers for March, while CarsDirect names 10 in its monthly Best New Car Deals. There is some overlap between the lists, but enough differences to check out both.
But let's say you're not interested in any of the vehicles on these lists.
Then, you'll have to dig a little deeper.
Edmunds, Kelley Blue Book (KBB) and NADA Guides, along with U.S. News, provide online search capability, so if you already have narrowed your vehicle search, it is possible to compare incentives.
For example, U.S. News identified financing and cash back deals in March for the 2018 Ram 1500, but not on competitive Chevrolet Silverado or Ford F-150 models, while CarsDirect named the Silverado under certain conditions but not the Ram or F-150.
Does that mean there were no incentives offered for the F-150?
Not in this case.
Ford actually was offering the 2018 Ford F-150 with 0.9 percent financing plus $1,500 bonus cash or up to $4,250 cash back, according to U.S. News' comprehensive list of incentives.*
Meanwhile, U.S. News and CarsDirect both list the 2018 Chevrolet Malibu among their March best deals, but they report different incentives. U.S. News actually reports other Malibu incentives among its Best Chevy Deals This Month but most of those already had expired.
KBB and Edmunds websites reported new-car incentive deals different than both other sources, some on specific Malibu models such as the Malibu LT.
With all these complications, it becomes clearer why you may wait until you have narrowed the choices.
But you can help yourself by making sure you are comparing apples to apples – similar models – checking several sources, confirming that the incentives you find apply to the vehicle you're interested in purchasing and making sure that the incentives you find listed haven't expired already.
Of course, if you want to confirm the latest deals once you've narrowed your possible vehicle choices, manufacturers' websites generally provide information on the latest incentives.
Franchise dealer websites also may be sources for the latest incentive offers, but may not be as comprehensive or user friendly as manufacturers' or third-party sites. However, you may be able to identify dealer discounts or other incentives by visiting dealer websites.
Ultimately, it's up to you whether you make the effort to identify possible incentives on new cars you are considering, but now you're ready to dig deep and to be rewarded for those efforts.
* The incentives described here are not affiliated with Santander Consumer USA or with Chrysler Capital, which SC operates under license from Fiat Chrysler Automobiles.