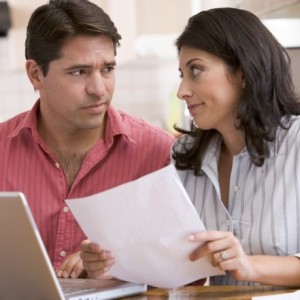 Nobody's credit is perfect. Well, almost nobody's.
If you are even close to the top FICO score of 850, you probably don't have to worry much about whether you can get a car loan, how much you can borrow or what interest rate you'll get.
But if you are among the approximately 25 million new- and used-car buyers last year considered nonprime (601-660), subprime (501-600) or deep subprime (below 500), based on data from Experian Automotive, there's a good chance your experience will be different. Especially if you're among around 14 million subprime borrowers who acquired new and used-car loans in 2014.
Any way you slice and dice the numbers, there are a lot of people feeling the same pain. That's why we're here to offer some auto loan shopping tips for subprime borrowers:
Know your credit score because it's the first piece of information a lender seeks. "It's the best tool to determine your credit status and the interest rate for which you qualify," says AutoTrader.com.
Prepare for your purchase in advance by cleaning up your credit where possible, including errors on reports from the three major credit-reporting bureaus, Experian, TransUnion and Equifax.
Know how much vehicle you can afford by using the 20/4/10 rule – 20 percent down payment with four-year term and annual payments of no more than 10 percent of your gross income.
Save for a down payment because you probably will need one. Many lenders will require at least a 10 percent down payment or $1,000, whichever is greater, reports Edmunds.com.
Apply for a loan before heading to the dealership from an online lender such as RoadLoans.com (Santander Consumer USA), or ask your dealer to get a quote from Santander Auto Finance, which lends to borrowers across the credit spectrum through more than 15,000 dealers nationally.
Get your paperwork in order, such as proof of income and residency and a record of on-time payments. The greater your stability and reliability the more likely a lender will see you as an acceptable risk.
Pick the right car within your price range (see 20/4/10 rule above) – newer vs. older, lower mileage vs. higher mileage, etc. – because it may be more likely to get lender approval.
Millions of subprime borrowers received loans last year, and millions more will receive loans in 2015. The only question is whether you will take the steps necessary to be one of them.
For more details on auto loan shopping tips for subprime borrowers, see "7 simple steps to a subprime auto loan" and "Buying a new car when you have bad credit" at Edmunds.com or "How to buy a new car with bad credit" on Santander Consumer USA blog.