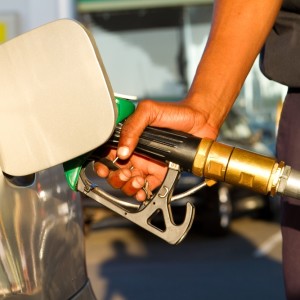 Here are several seemingly immutable facts:
(1) Americans hate paying high gasoline and diesel prices.
(2) We hate paying taxes even more than high gas prices.
(3) Americans hate driving on crumbling roads and bridges.
(4) The federal Highway Trust Fund, which funds roads and bridges, is going broke.
Now two U.S. senators have floated a plan to fix the third and fourth above at the expense of everyone who drives  by increasing the federal gas tax for the first time in over 20 years.
So the aforementioned Americans may have to decide whether they hate gas taxes or bad roads more.
Under the proposal by Sens. Chris Murphy, D-CT, and Bob Corker, R-TN, the gas tax and diesel tax would increase six cents each of the next two years, raising the levies from 18.4 cents per gallon to 30.4 cents per gallon for gasoline and from 24.4 cents to 36.4 cents for diesel fuel. The taxes then would be indexed to keep pace with inflation, according to a report in the Boston Herald.
No one seems very convinced that the gas tax idea will get anywhere at least until after the November election, during the lame-duck congressional session or in January after the new Congress is sworn in.
"While the plan wouldn't compensate for the loss of revenue due to improving average gas mileage, it would boost federal funds for highway repair and construction by roughly two-thirds," wrote John Voelcker in Green Car Reports, which covers environmental issues related to the auto industry.  "To offset the political unpalatability of raising taxes, the revenue would be offset by cuts in other taxes."
Voelcker reported that the senators identified several federal tax breaks due to expire this year that they say would compensate for the increase in fuel taxes.
"For too long, Congress has shied away from taking serious action to update our country's aging infrastructure," Murphy said in announcing the proposal. "We're currently facing a transportation crisis that will only get worse if we don't take bold action to fund the Highway Trust Fund."
"Congress should be embarrassed that it has played chicken with the Highway Trust Fund and allowed it to become one of the largest budgeting failures in the federal government," Corker said.
The trust fund will next run out of money in late August this year, stated Green Car Reports.