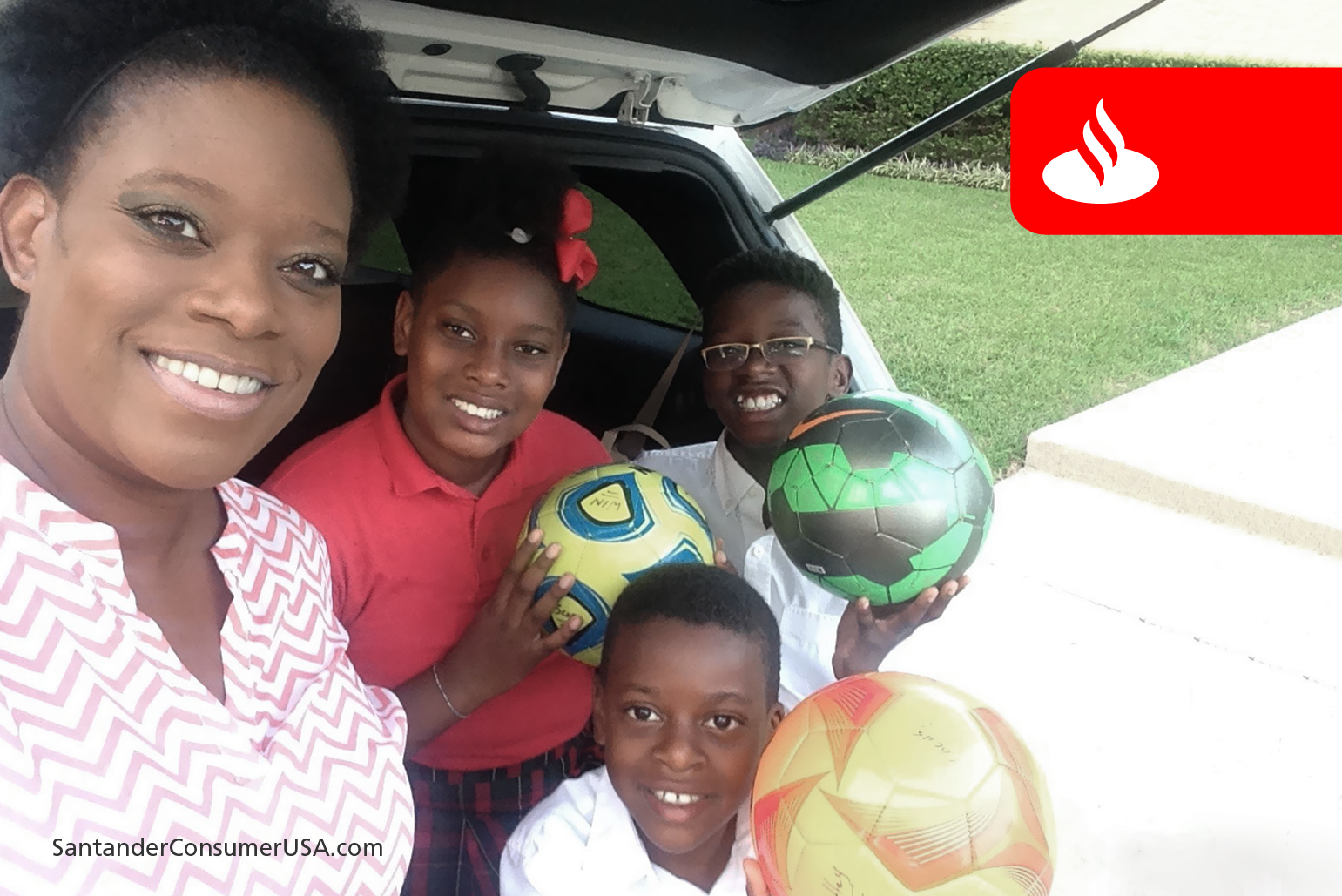 Soccer moms want to be cool too, right?
Just because you're carting around a small apartment on wheels full of balls, bags and water bottles, doesn't mean you don't want to enjoy the envious gaze of onlookers admiring your nice ride.
So, what's a mother of three up-and-coming participation-trophy winners to do?
The minivan has become the staple in carpool lines across America. Its practicality and functionality can't be beat when it comes to long hauls with multiple people or short hauls with multiple bags of athletic gear.
But can moms get some love? Can we have both functionality and fun?
Thankfully, some car and truck manufacturers have heard our cry and created some vehicles that will allow us to sport a little flair as we fly from field to field.
As you might imagine, there are several lists of mom-approved vehicles out there. They range in everything from size to price, from fuel-friendly to fully-loaded.
So, we've compared vehicles from several Internet sources, and, in the true spirit of motherhood, compiled our own list of bite-sized chunks for you to nibble on.
Here's our list of cool mom cars:
Subaru Outback – $24,895 to $32,995 – The Outback is known for its durable interior and rugged exterior capabilities. It can handle the kids' mess on the inside and Mother Nature's mess on the outside with its off-road capabilities.
Nissan Pathfinder – $29,510 to $43,100 – This vehicle's upgraded design is giving moms a new sense of style. And if that doesn't get you, the third row with child seat already installed definitely grabs the attention.
Toyota Highlander – $29,765 to $43,530 – It seats up to eight people and has 10 cup holders. Enough said.
Infiniti JX35 – from $29,058 to $42,058 – We threw in a luxury model just for fun, as if you would spend that much money on a souped-up chicken nugget holder. But souped-up is right. With three rows and a V-6 engine, your kiddos are sure to make it to practice on time and in style.
Honda Odyssey – $28,975 to $44,600 – For you traditionalists who don't want to abandon old faithful, the Odyssey is just that. It has everything you need to transport your precious cargo with ease … cup holders galore, cool box for juice boxes, hangers for trash bags and tons of room for games, toys and backpacks.
Moms, don't feel neglected. There are vehicles out there that can help you handle your hectic lives.
Now, there are a few that look good while doing it.
#momsrule