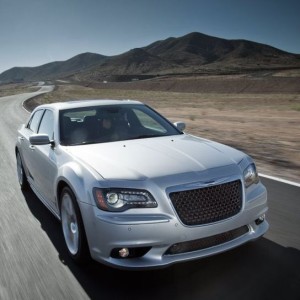 It isn't easy to find the best car deals.
Sometimes the advertising noise seems designed more to confuse than to inform.
Fortunately, the resources are available to help car and truck shoppers find the best available deals on new, pre-owned and lease vehicles. And we're going to point you in the direction of the most useful.
It's an especially good time of year to tap these resources as dealers may be more willing to bargain to sell off their current-year models and older pre-owned vehicles to make room for new models and a growing influx of off-lease and/or certified pre-owned vehicles entering the market.
For example, U.S. News & World Report's "Best Cars" online compilation provides a monthly update on "Best Car Deals" and "Best Used Car Deals" that's sure to be helpful. In addition to a summary of financing and cash-back offers for the month by automakers – and including the expiration date – the report provides specific models with MSRP and invoice ranges, along with applicable financing deals.
The vehicles listed for September were the 2014 Hyundai Sonata, Nissan Pathfinder, Chevrolet Silverado, Buick Verano, Mazda CX-9, Volkswagen Tiguan, Subaru Outback, Kia Forte, Cadillac SRX, Lexus IS and Jeep Cherokee and the 2015 Acura RDX, Honda Fit, GMC Yukon.
The publication's Best Used Car Deals identified 15 manufacturers with special financing arrangements.
Meanwhile, Consumer Reports offers their own take on "Best new car deals" and "Best used-car deals" emphasizing savings on CR-recommended vehicles and noting that "a great price isn't necessarily a good deal if the vehicle doesn't measure up, so we help you choose a good car at a good price … ."
Both CR reports feature one vehicle and a list divided by category (small cars, family cars, small SUVs, etc.). The new car list comprised seven categories and the used-car list nine categories in September.
Kelley Blue Book narrows the field by recommending "10 Best Car Deals of the Month," a list of standout lease and financing deals that included 2014 Chrysler 300, Mazda CX-9, Ford Escape, Buick Enclave, Ram 1500 Quad Cab, Fiat 500 Abarth, Nissan Leaf, Toyota Camry, Dodge Dart and 2015 Acura ILX. The description provides the MSRP, KBB Fair Purchase Price, lease deal and expiration date.
AOL Autos with help from TrueCar.com reports monthly on "The Best New Car Deals," "The Best New Car Finance Deals" and "Best New Car Lease Deals," each providing a slideshow.
And Edmunds.com published a listing of the best lease deals available, which includes terms and more.
So don't get lost in the noise when you can find at least some serenity now.
See the Santander Consumer USA blog for more news on auto-, auto-finance and SCUSA-related topics.