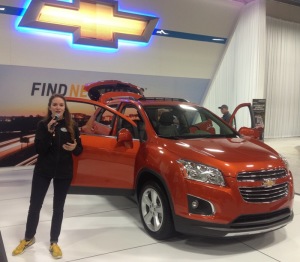 It's not your imagination.
Automakers are competing harder than ever for your business, based on a recent market analysis.
General Motors still sells the most vehicles, but their market share has shrunk dramatically since 2000, according to IHS Automotive, an industry marketing and consulting firm.
GM currently sells 17.6 percent of all new cars, down from 28.2 percent in 2000, with Ford at 14.7 percent, down from 24.1 percent, and Toyota at 14.5 percent, up from 9.3 percent, the analysis showed.
Fiat Chrysler Automobiles (FCA) currently sells 12.7 percent of new cars, while American Honda, Nissan Motors America and Hyundai all bunched between 8.1 percent and 9.4 percent of the market. In 2000, only four automakers held more than 8 percent share of U.S. sales of light vehicles.
While several automakers made big market share gains – most notably Toyota, Nissan and Hyundai – consumers are the big winners, at least as far as value is concerned, according to the IHS analysis.
"These conditions drastically improve the value proposition for consumers shopping for new vehicles, with greater competition, more refreshed products and increased pressure on prices, which contributes to strong retail demand," said Tom Libby, who worked on the study for IHS Automotive.
But that's not the only place you're likely to see competition among automakers play out.
"With no manufacturer accounting for more than 18 percent of the U.S. market, the battle for consumer share will be fought on the marketing front more than ever before," said IHS.
"This parity among the leading [automakers] is moving them to identify and utilize the most efficient marketing tools across a wide array of potential marketing channels, including traditional national TV and print advertising and a nearly overwhelming variety of digital advertising tools and platforms."
"Since no [manufacturer] wants to slip in the rankings, each is doing everything possible to retain each tenth of a point share," said Libby, "including speeding up product redesign or launch programs."
That's unlikely to change anytime soon, according to the IHS analysis.
"This tight market share dynamic is the new normal for the U.S. auto market, with no change in rank and only small changes in share among the top four for the next several years," the firm said. "GM is forecast to retain its lead, followed by Ford, Toyota and Chrysler.
"With this new normal dynamic going forward, competition … will remain fierce," IHS said.
Good news for American new-car buyers.