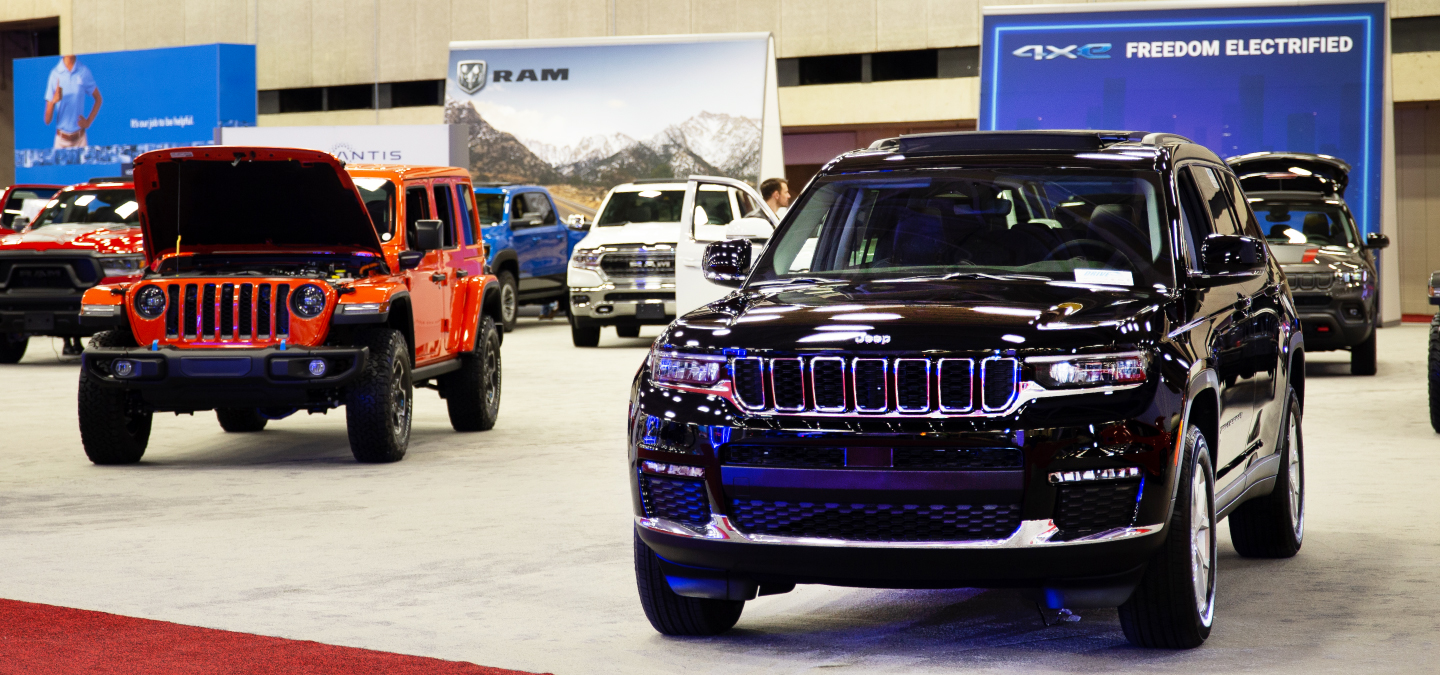 Where's your happy place? For some it's a ride-filled theme park. For others, a quiet beach. Still others prefer a live concert, jamming to their favorite artist.
When it comes to checking out the latest vehicles, happiness can be found by exploring an automotive show. Those in search of a new car, or just interested in seeing what's coming down the line, can be equally thrilled by stepping into a giant convention center filled with sets of wheels as far as the eye can see.
Which is where we found ourselves recently when we attended the North Texas Auto Show in Dallas, Texas — an event that over the years has become one of our happy places. As it has in the times we've attended before, the 2023 show provided plenty of surprises and smiles.
Held at the Kay Bailey Hutchison Convention Center in downtown, this year's show featured over 300 automobiles, from 15+ brands spread out over 417,488 square feet of space.
Among this year's highlights was a test track for electric vehicles set up at the far end of the center. We were more than thrilled to hop in a 2023 F-150 Lightning Dual Motor and 2023 Mustang Mach-E GT Performance Edition for ride-alongs with the Ford-brand exhibitors.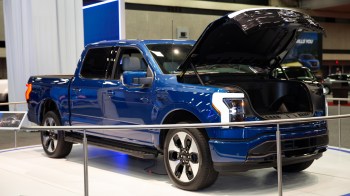 The professional driver of the F-150, which has been voted the most popular car in the U.S. year after year, was definitely in his happy place at the show. Who wouldn't be getting to spend the day gunning the pickup down a 250-foot straightaway before maneuvering through tight turns and obstacles? It was hard to keep the giddy grin off your face on exiting the vehicle at the completion of the course.
As we learned from the driver in between fishtails and impressive handling, in addition to being a smooth and quiet ride, this particular F-150 electric can travel 320-330 miles when fully charged.
The 480-horsepower Mach-E has equally impressive stats going from 0-60 mph in 3.5 seconds and a range of 260 miles on a full charge.
Other electrics ready for their close-ups on the test track included Audi Q4 e-tron, Hyundai Ioniq 5, Volkswagen ID4 and Polestar 2 vehicles. Judging by the crowd, all of these EVs got a good work out over the show's four-day run.

Beyond the test track, EVs could be found at nearly every automotive brand's assigned area. The Nissan Ariya and award winners like the 2023 Chevrolet Bolt and 2023 Chevrolet Bolt EUV were on display to gaze upon and hear from product experts about the specific features.
Another highlight of this year's show was the line of vehicles paying tribute to automotive
legend Carroll Shelby.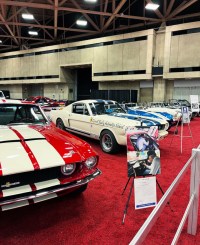 The Shelby Showcase commemorates what would be Shelby's 100th birthday with an impressive private collection including:
– 1965 Shelby Cobra (used in filming of Ford vs. Ferrari and driven
by Christian Bale)
– 1967 GT500
– 1968 Shelby GT500KR
– 2011 GT500 Super Snake
– 2021 Ford GT
Of course, this being an auto show, in addition to classic cars there were plenty of places to "ooohhh" and "aaahhhhh" over the shiny exteriors and check out the luxurious interiors of the latest and greatest designs.
Walking around the floor, you can get a peek at some of the vehicles up for World Car of the Year. Winners will be announced live at another amazing auto show — New York International Auto Show — coming in April.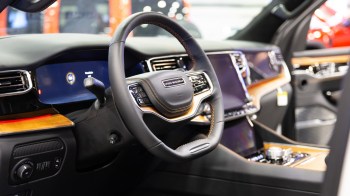 Cruise beyond all the magnificent motors on display and you'll find a pet adoption area sponsored by Subaru of America and an 18-hole golf putting course with proceeds going to charity. It's clear the auto show had something for EVERYONE to enjoy.
No matter where you reside in the U.S., chances are there is an auto show happening near you. In fact, a comprehensive schedule of upcoming events, including shows in Seattle, Cincinnati, Austin and Sacramento can be found at ASNA | Auto Shows of North America.
Whether you are in the market for a vehicle next week, next month or next year, you should find a fascinating family friendly experience. I know at the 2023 North Texas Auto Show we did.