As cool as electric vehicles are for some new-car buyers, more than 98 percent simply are cool to them, based on 2015 sales.
Even as the number of EVs increases – more than two dozen models were available last year – U.S. sales actually slipped to 116,600 from 123,000 in 2014, according to Inside EVs scorecard. And that figure was higher than 113,600, charted by statista online portal for marketing and other data.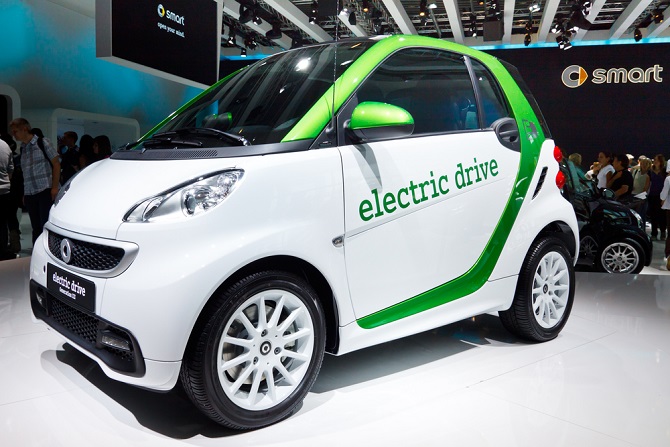 "Electric cars are also failing to grow their overall market share," reported Business Insider. "They have consistently accounted for 1.2 percent to 1.4 percent of total market share over the past three years, showing the electric car market is still in its infancy, serving only a small group of drivers."
RELATED
Electric vehicles: A good idea whose time is still a long way off?
Indeed, nearly eight million Americans purchased passenger cars last year, which gives you an idea of just how far EVs have to go before they take over our streets and highways.
And passenger car sales represented less than half of total light-vehicle sales, including trucks and SUVs.
"The latest auto sales data show electric cars are still a long ways away from reaching the mainstream audience," reported Business Insider – despite the best single-month sales total ever in December.
With the worldwide oil glut keeping gasoline prices near their lowest levels in a decade or more and the fuel efficiency of gas-powered passenger cars steadily improving, only four electric models generated sales of more than 10,000 last year. These were led by the Tesla Model S, with about 25,700, Inside EVs reported, followed by the Nissan LEAF (17,269), Chevrolet Volt (15,393) and BMW i3 (11,024), although the Ford Fusion Energi nearly hit that benchmark with 9,750 sold.
The Tesla Model S and BMW i3 scored more sales last year than 2014, according to Inside EVs, while Toyota Prius PHV sales fell by more than two-thirds to just over 4,000.
Inside EVs notes that Tesla does not give out exact monthly sales figures, "so we never know for sure what the monthly numbers total up to until Tesla's quarterly (or annual) updates add more clarity."
Still, not all is bad news, according to Inside EVs.
"Given the lackluster full-year results for plug-in sales in America in 2015, and the introduction of many long-anticipated models, we expect 2016 to be a much-improved environment in which to sell EVs."
More details on EV sales by model since 2010 are available at Inside EVs online.