Call them the "dynamic" dozen.
They are the best 2019 cars among hundreds of available models, according to Autotrader online automotive marketplace.
The vehicles represent a dozen different automakers and most are priced from $20,000 to $40,000.
"Finding your perfect match can be difficult, and everyone is searching for that one vehicle that checks all the boxes," suggested Autotrader. "The options are endless, examining vehicle technology, safety features, driving condition options, style, make, model and trim level."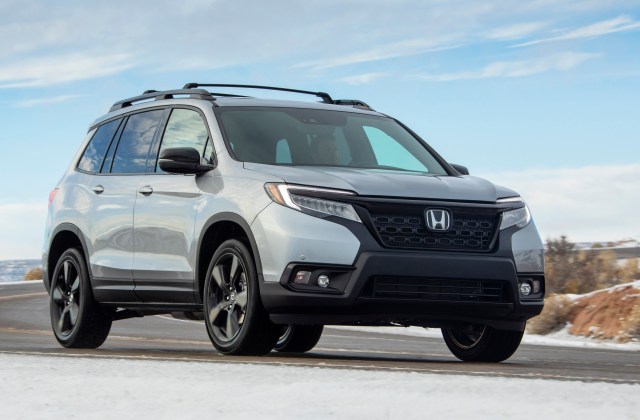 "Not only are consumers often overwhelmed by the sheer number of vehicles on the market, but they also get lost in the frenzy of constantly changing technology, features and vehicle capabilities," said Brian Moody of Autotrader. "Our team selected a diverse group of vehicles that will benefit car shoppers with a variety of needs and lifestyles … [with] features everyone will love."
Autotrader chose the 12 vehicles based on wide-ranging criteria, including interior comfort and materials, build quality, available features and ride quality "after spending the past year testing nearly every model on the market," said an Autotrader press release.
All provided a "rewarding or dynamic driving experience," Autotrader reported.
Every vehicle on the list has been completely redesigned or is an all-new model for 2019 – or 2020 in the case of the Mercedes-Benz GLE 450 – according to Autotrader. "These models truly have something unique that separates them from their competition."
Following is the list of the selections from lowest to highest starting manufacturer's suggested retail price, plus a brief description from Autotrader:
The best 2019 cars
Nissan Altima ($23,900) – Nissan has improved the Altima by adding some innovative features, while keeping the shell of the car very familiar.
Ford Ranger ($24,300) – Ford has resurrected the Ranger name, but this version is not stuck in the 90s.
Toyota RAV4 ($25,500) – Not just redesigned, the reinvented Toyota RAV4 is more dramatic and the masculine look changes the character of the vehicle.
GMC Sierra 1500 ($29,600) – With unique features and a traditional but modern look, the Sierra is a great truck in the full-size pickup world.
Ram 1500 ($31,795) – Combining brute strength with class-leading luxury, the RAM 1500 easily pushes other trucks to the side.
Honda Passport ($31,990) – Finally, "sport" and "utility" tangibly make sense together.
Subaru Ascent ($31,995) – The Ascent is exactly what Subaru owners have wanted for years.
Volvo XC40 ($33,700) – It is a rolling playbook on how to take a luxury brand down-market.
Genesis G70 ($34,900) – It packs a lot of fun into a tidy package and does so for a reasonable price.
Acura RDX ($37,400) – A full-fledged luxury/sport utility vehicle on par with Europe's best.
2020 Mercedes-Benz GLE 450 ($61,150) – This luxury SUV is arguably the world's most perfect car.
Jaguar I-Pace ($69,500) – Jaguar takes the luxury electric car revolution to a whole new level.
Five members of Autotrader's editorial and data teams unanimously agreed on all 12 selections, which they say are worth buying because "they shake up their respective segments in their own unique way."