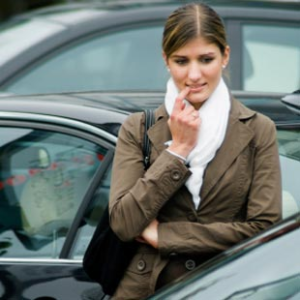 Are you satisfied with the car, truck or SUV you recently purchased?
If not, you aren't alone, based on results of a national customer satisfaction survey just released.
Customer satisfaction with automobiles and light vehicles declined a second straight year to its lowest level in five years, according to the American Customer Satisfaction Index (ACSI) survey.
The auto industry overall rated 82 points on a 100-point scale, down from 83 points in 2013, when 4,360 were asked to evaluate their recent vehicle purchases and experiences.
The ACSI attributed the decline in customer satisfaction at least in part to automakers reducing incentives this year compared with those offered during the recession. The organization also suggested the wave of recalls this year might have affected the survey results.
Ironically, a General Motors product, Chevrolet, was the biggest gainer in the ACSI ratings, rising to 82 points from 79, although that still left the nameplate ranked just 10th overall, while Buick, another GM product, increased to 83 points from 82 last year, finishing No. 7 in the rankings.
General Motors has recalled about 30 million vehicles, including Chevrolets and Buicks, during 2014.
Two other nameplates – Volkswagen (84) and Kia (82) – rated the same as 2013, while six of the top 10 rated lower in the satisfaction survey. Those rating lower in customer satisfaction compared to last year, although among the highest-rated nameplates in the survey, were Mercedes-Benz (86), Subaru (85), Lexus (84), Toyota (83), Honda (83) and GMC (82).
The biggest losers in the ACSI rankings were Acura, which fell to 77 points from 83, and Cadillac, another GM product, which fell to 80 points from 85 last year.
Overall, the Automobile and Light Vehicles industry ranked sixth of more than 43 industries listed by the ACSI. The industry's customer satisfaction rating of 82 points – tied with Full-Service Restaurants – ranked behind only Televisions and Video Players (85), Credit Unions (85), Soft Drinks (84), Personal Care and Cleaning Products (83) and Life Insurance (83).
The lowest ranked industries were Internet Service Providers (63), Subscription Television Service (65), Airlines (69), Internet Social Media (71) and Wireless Telephone Service (72) and U.S. Postal Service (72).
The "ACSI Automobile Report 2014"is based on interviews with customers chosen at random and contacted via telephone and email between April 22 and May 29, 2014.
Visit the Santander blog regularly for more news on auto-, auto-finance and SCUSA-related topics.