If certified pre-owned (CPO) vehicles are so great, then why do they represent less than a quarter of franchise dealers' used-vehicle sales?
And less than 10 percent of franchise dealers' overall sales of new and used vehicles?
And less than 5 percent of all vehicles sold last year?
The short answer is that CPO vehicles – often called "certified pre owned [sic]" – are great for some, but may not be for everyone. Whether a certified pre-owned vehicle would be a great buy for you may depend on who you ask for advice and your own car-buying and ownership preferences.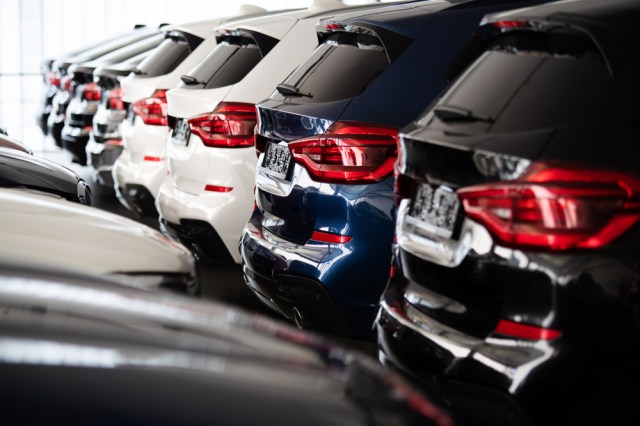 But, like most things, there are pros and cons to purchasing a CPO vehicle.
CPO vehicles usually are touted as a better used-car choice because of their extended warranties, better condition compared to non-CPO vehicles, and savings over buying new. But experts at Consumer Reports say a regular used car can be a better value.
"Ultimately, it comes down to two factors," according to an article at Consumer Guide, "how much extra you're willing to spend, and how much risk you are willing to live with."
RELATED
What does certified pre-owned mean? Value if you buy right
Based on its national pricing data, U.S. News found that "the average price of CPO cars is about 17.5 percent higher than non-certified models," while conceding that the difference can vary greatly.
However, shopping website AutoGravity has estimated the difference between a certified pre-owned and a non-certified model at 6 to 8 percent, ranging from "a few hundred dollars for a basic compact car to thousands of dollars for a luxury convertible or SUV."
So why pay the premium, whatever it is, for a certified model rather than just buying non-certified?
"Certified pre-owned vehicles tend to be priced higher than non-certified cars for several reasons," reports U.S. News, such as warranties "that are not included on most non-certified pre-owned vehicles … [and] an inspection and refurbishment process that other used vehicles don't go through."
And that's where the risk factor cited by Consumer Guide and AutoGravity comes into play.
"The main upside of buying a certified used car is lower risk," suggests AutoGravity. "You can drive down the road and feel good knowing you're covered by the original warranty for a while."
You may accomplish much the same feel-good thing by getting a non-certified vehicle thoroughly inspected by your own mechanic before making the purchase. It probably won't come with an extended factory warranty, and you will be responsible immediately for any repairs or breakdowns.
Remember, cautions U.S. News, "CPO cars are still used cars."