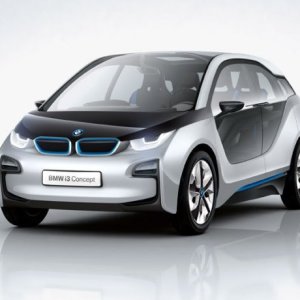 Will you be watching the Super Bowl?
Advertisers hope so after spending up to $4.5 million for a 30-second commercial spot.
NBC expects to sell out its air time for Super Bowl XLIX between defending NFL champion Seattle Seahawks and the New England Patriots on Feb. 1, but not everyone is revving up for the game.
Fewer automakers will be on the advertising roster this year than in the recent past, which is sure to disappoint car lovers who enjoyed about two dozen commercials as recently as 2012 and 11 last year.
The six brands that have committed to advertising during the big game so far are BMW, Kia, Lexus (Toyota-owned luxury unit), Mercedes-Benz, Nissan and Toyota. Several automakers, including General Motors brands, Volkswagen, Jaguar and Acura have indicated they will not advertise during the game.
Chevrolet will sponsor the game's MVP award and give the winner a new Colorado pickup.
"The most noteworthy trend in Super Bowl advertising is the sharp decline in automobile brands that have bought airtime for the 2015 game," wrote Jeri Smith, CEO of Communicus, a research-based advertising and communications consultancy at Forbes online. "Historically, the automotive category has been the most represented, with 11 brands present in 2014."
Here are commercials produced or plans for the Super Bowl by automakers:
Lexus will feature the new NX crossover in its second-ever Super Bowl commercial, a 30-second spot.
Mercedes-Benz is expected to continue its Super Bowl habit of a 60-second spot. This will be Mercedes' third time advertising in the game, having last appeared in 2014.
Toyota has declined to detail its buy, but said it's similar to prior years.
BMW plans a 60-second spot featuring its i3 all-electric vehicle.
Kia plans a 60-second spot. It will be the automaker's sixth consecutive Super Bowl.
Nissan returns to the big game with a 60-second spot after a nearly 20-year absence.
So why aren't more automakers advertising during one of the world's premier sporting events?
"It's likely that much of the reason for the decline is that less than one in five auto advertisers succeed in building purchase interest as a result of their Super Bowl appearance," Smith wrote.
"As marketing decisions are driven more than ever by the numbers – and new marketing analysis tools are providing more reliable data – the allure of participating in such a high profile event is fading fast for advertisers that don't see a solid ROI from the buy."