If you're out shopping for a vehicle this Labor Day weekend – and many Americans will be – here's something to think about: You may find that some new and used models are in tight supply and pricing is less flexible.
Don't let that stop you from car shopping, you should just be prepared.
Used models have been selling fast because of their lower prices overall and the large gap between the average sales prices of pre-owned and new vehicles. At the same time automakers are playing catch-up with the supply of new vehicles after COVID-19 shutdowns, tending to keep those prices higher.
That probably means you'll find less pricing flexibility at dealerships, fewer sales and less enticing manufacturer incentives than you might expect during a recovery.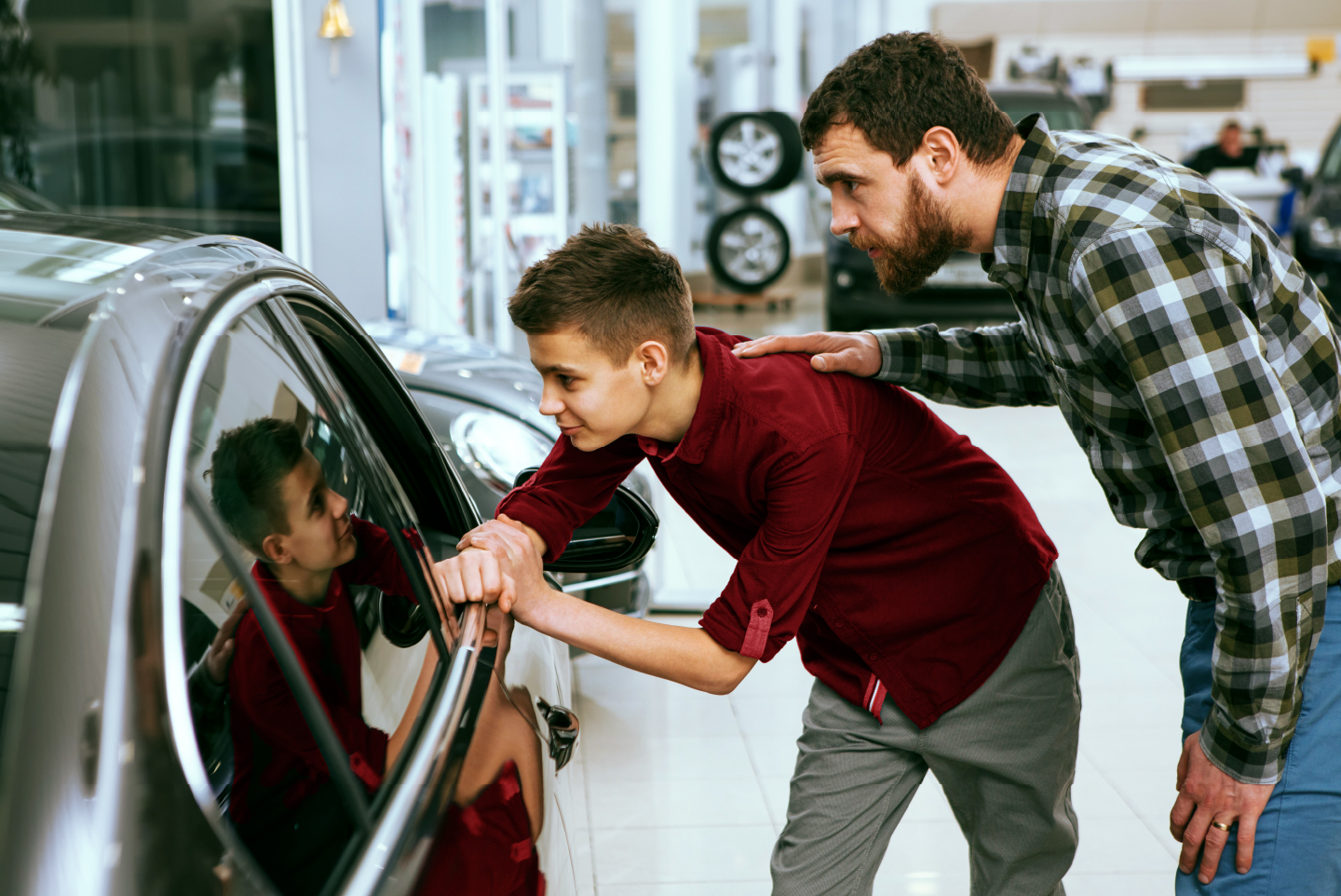 But because a vehicle is indispensable to most people – and you, like many, may have put off buying a car during the peak of pandemic – you may not want to hold off any longer. And that means it's crucial to get the choice correct between a new or pre-owned vehicle.
That's why we're providing you with our nine reasons you should consider buying a pre-owned vehicle and eight reasons you should think about choosing a new car instead.
Why to buy a used vehicle
Buying a used car still looks good to many shoppers.
Thousands of dollars better on average, according to Kelley Blue Book, as the average new-car transaction price nears $39,000 compared to almost $22,000 for a used vehicle.
"New cars are getting so expensive that they're out of reach for many car shoppers, but there are so many more affordable vehicles … that the market is shifting in that direction," said Ivan Drury of Edmunds, an automotive data-analysis company.
The increasing availability of certified pre-owned (CPO) vehicles also provides an incentive to buy used.
"Between more affordable prices, the assurance of an automaker warranty, and lower interest rates, CPO vehicles give car shoppers a way to enjoy many of the benefits of a new car and minimize many of the risks of buying a used car," Drury said in a recent press release.
For all that's said about the risks of owning or driving an older vehicle, the fact is that they are made better than ever now, so purchasing a three-year-old car that may last another nine years or more seems like a smart choice given some of the advantages to buying used.
Used vehicle checklist
Here are the best reasons you should be buying a used vehicle:
Save money on the purchase price – if you can live without the new-car smell – although rising demand for used cars recently has begun to push prices higher on those vehicles as well.
Less sticker shock for shoppers who have not been out looking for six years on average.
Depreciation is a lot less with a vehicle that is at least three years old.
Today's cars and trucks remain reliable longer, which has contributed to the increasing average age of vehicles on U.S. roads to almost 12 years (and rising).
Certified pre-owned programs – used vehicles which have been reconditioned and provide warranties – offer "like new" condition with about 2.8 million sold last year.
Detailed vehicle history reports based on a vehicle identification number (VIN) are available from companies such as Carfax, AutoCheck and VINCheckPro.
Attractive financing options – reduced-rate loans – on many CPO vehicles for qualified buyers.
Lower insurance rates, because one of the key factors in the cost is the vehicle's value.
You can drive a "better" car than you might be able to afford otherwise.
Many "discerning" new-car shoppers are expected to opt for a used vehicle instead of new.
"The price gap in average monthly payments between new and used vehicles is wide," one industry insider said recently. "Consumers, even those with stellar credit, are doing the math and many will choose to buy used vehicles from new-car dealerships."
A vehicle shopper doesn't have to be a math wizard to figure that out.
Why to buy a new vehicle
Everyone thinking about buying a new car should know the D-word.
Depreciation is a big reason to not buy new – along with higher average prices and insurance rates – with the largest hit on a new vehicle occurring in the first two or three years of ownership.
Remember, we're talking about thousands of dollars here.
Depending on the vehicle, that could be 20% and up to 30% of its original price – $7,800 to $11,700 for the average new car – at the end of the first year of ownership, according to calculations by Nerdwallet.com. And depreciation can pile up at another 15%-plus in years two through six.
But if you can get past all that, there are plenty of good reasons to buy a new vehicle instead of used, something that more than 17 million Americans did last year. That's less than half the number of used cars sold overall but a few million more than used vehicle sales by franchised dealers.
And there is a wide range of new-car pricing available from about $21,000 on average for a compact car to almost $118,000 on average for a high-performance car, based on recent Kelley Blue Book data.
New vehicle checklist
Some of the best reasons to buy a new car are:
Greater reliability, although the reliability gap with used cars is closing, especially when they undergo rigorous certified pre-owned (CPO) program inspections.
A manufacturer's warranty on a factory-fresh vehicle provides the greatest peace of mind, although CPO vehicles now offer manufacturer-backed assurances, too.
The latest safety equipment finding its way from high-end into mainstream models.
The latest technology for audio, communication, entertainment and navigation systems.
Potential incentives and rebates sometimes add up to thousands of dollars, which can take some of the sting out of the D-word if you're determined to buy new.
Attractive financing options such as zero or low annual percentage rates (APR) or longer terms.
Knowing the vehicle's maintenance history without having to rely on the previous owner's record-keeping – or honesty, for that matter.
Satisfaction that comes along with owning the latest model.
Some of these reasons – reliability, safety equipment and technology – are especially true if you're driving a vehicle anywhere near the U.S. average age of almost 12 years.
But even if your vehicle isn't that old, it may be time to start thinking about what's next.
If you want to get a fresh start – that is, not have to worry about how the vehicle you purchased was used and maintained by a previous owner – and expect to keep your next vehicle for a long time, buying new may be the best option for squeezing the most value out of it.
In which case, the D-word may not be the last word you consider on the subject.
And if you're planning to finance the purchase of a vehicle, please ask your nearest dealership about Santander Consumer USA's ability to finance customers at all credit levels.