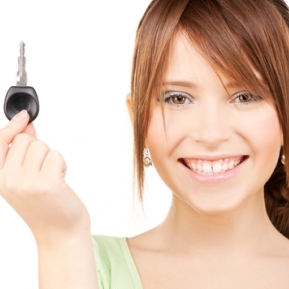 You might think that another financial obligation is the last thing a college student would want to take on.
But sometimes, it's necessary.
For example, most college students need reliable transportation to get to school, an internship or a job, and that might require taking out a car loan to ensure transportation is available.
Car loans for college students "are often easier to obtain than you might think," says CarLoanz.net. "Because they are a secured loan (secured by the vehicle) and the lender can repossess it if payments are not made on a timely basis there is less risk for the dealer/lender than other types of credit."
A student can take a number of steps to ensure such a car loan doesn't become a burden.
Here's how:
Work on building credit – For instance, "taking out a credit card and paying off the balance monthly will quickly ramp up your credit score," according to CarsDirect.com.
Budget and don't take on too much car or too large of a loan/payment – "Stick with economy vehicle types," says Cars Direct. "Some auto experts have identified popular car models that students often select for economy and easier insurance and financing."
Get a co-signer such as parent with good credit rating – "A co-signer must have good credit, but having one will improve the possibility of a lower interest rate," says CarLoanz.
Make as large a down payment as you can manage (to lower loan amount/payment) – "Throw everything you have at a loan for upfront payment," says CarsDirect. 
Apply to several auto finance lenders, including online companies such as RoadLoans.com, which caters to no-credit or bruised credit customers.
Negotiate for lowest interest and lowest payment possible – Before you sign on a loan, you need to know if you are comfortable with the APR or interest rate offered, for example.
Keep payments up to date – "Repay your student car loan on time every month," urges eHow Money at ehow.com. "This loan is probably going to be one of the first things that can impact your credit history. Making your payments on time establishes good credit and allows for the possibility of better rates on future car loans."
"Instead of thinking of a subprime auto loan [which includes borrowers such as college students with no credit] as a problem, think of it as an opportunity," suggests RoadLoans.com. "With such a loan, you will be able to purchase the vehicle you need now instead of waiting for your circumstances to improve. As you pay off your loan … you will be building good credit while improving your credit score."