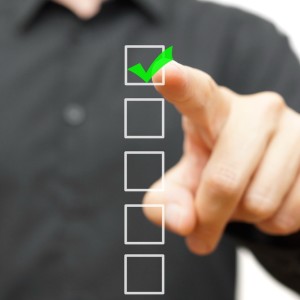 Buying a used car is something millions of Americans do every year – some better than others.
Those that do it right – or simply get lucky – can enjoy many years of driving pleasure in their vehicle. But doing it the wrong way can ensure a trip down the bumpy road to buyer's remorse.
While there are no guarantees you can avoid the trip, Santander Consumer USA can provide some tips, with help from DMV.org, on how to avoid it, even if you don't know a lot about cars beyond driving one.
"You must adopt a scrupulous mindset when inspecting a used car of interest," said DMV.org.
The group, which helps vehicle owners (and shoppers) navigate government paperwork, consumer issues, vehicle research, and new- and used-car buying, suggests the following:
A notebook to record vehicle I.D. number, mileage, asking price and other observations.
Paper towels to check engine oil and other fluids.
A flashlight to look under the car for leaks and corrosion.
A small magnet to detect any concealed body work.
CD to test the car stereo.
Inspection checklist (see below).
An auto history report, if possible.
The inspection checklist, which is really useful if you don't know your way around cars, covers vehicle exterior and interior, tires, engine, suspension, transmission (automatic or manual), frame, brakes, steering and a handful of miscellaneous items such as service records and car manual.
For example, under the "Exterior" heading, DMV.org suggests checking that the windshield is crack free; body panel colors match; a magnet adheres to all body panels that should be steel; hood, trunk, door and fenders all align properly; body scratches and/or dents are no worse than you would expect; windshield wipers and blades are functional, and headlights and signal lights are intact and functional.
In all, the DMV.org checklist covers more than 60 items, most or all of which you can check for yourself.
"To make sure you hit everything," said DMV.org, "take it with you when conducting your inspection."
The more thorough you are beforehand, the happier you are likely to be after your purchase.