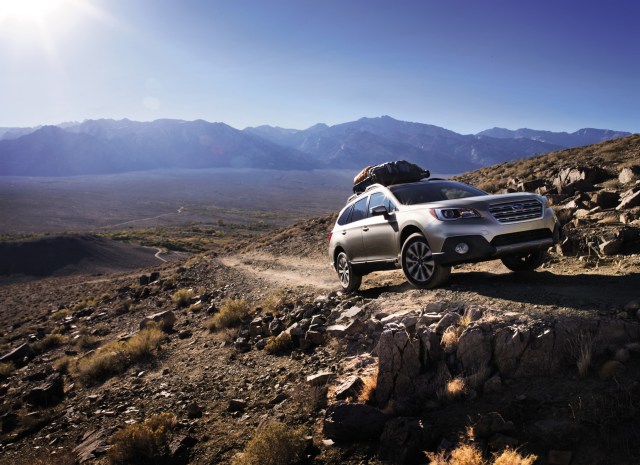 Used cars are all the rage.
With the prices of many new cars climbing past $35,000 – roughly the overall average transaction price – a lot of shoppers are looking for more-affordable alternatives.
But how do you find the best used cars to buy with thousands of choices available in 2019.
CarGurus online marketplace offers some ideas with its 2019 Best Used Car Awards, which identifies winners in 16 categories and reveals 32 more finalists for a total of 48 good choices. Those choices range from the subcompact/hatchback Honda Fit to the full-size crossover/SUV Ford Explorer.
RELATED
These are among the best used cars to buy right now, U.S. News rankings show
'Best Buys' for 2019, plus where to find top used vehicles
The awards identify the best recent-year used models based on the company's analysis of long-term projected value retention, driver satisfaction, expert reviews and both model popularity and availability.
"Research is the bedrock of a great car-buying experience, and we hope that our awards help today's car shoppers in that process," said Matt Smith, senior editor at CarGurus. "For people shopping for a great used car, these vehicles are certainly worth considering."
Following are used-car categories and top three vehicles, including models years, in each category:
Subcompact Sedan/Hatchback
2015-2018 Honda Fit
2014-2018 MINI Cooper
2008-2018 Ford Fiesta
Compact Sedan/Hatchback
2014-2018 Mazda MAZDA3
2011-2016 Hyundai Elantra
2012-2018 Toyota Corolla
Midsize Sedan
2013-2017 Honda Accord
2013-2018 Ford Fusion
2012-2017 Toyota Camry
Full-Size Sedan
2011-2018 Dodge Charger
2011-2018 Chrysler 300
2014-2018 Chevrolet Impala
Station Wagon
2015-2018 Subaru Outback
2015-2018 Volkswagen Golf SportWagen
2015-2018 MINI Cooper Clubman
Small Crossover/SUV
2007-2017 Jeep Wrangler
2012-2016 Honda CR-V
2013-2016 Subaru XV Crosstrek
Midsize Crossover/SUV
2007-2017 Jeep Wrangler Unlimited
2011-2018 Jeep Grand Cherokee
2013-2018 Hyundai Santa Fe Sport
Full-Size Crossover/SUV
2011-2018 Ford Explorer
2013-2018 Hyundai Santa Fe
2009-2017 Chevrolet Traverse
Minivan
2011-2017 Honda Odyssey
2011-2018 Toyota Sienna
2014-2018 Kia Sedona
Midsize Pickup Truck
2005-2015 Toyota Tacoma
2015-2018 Chevrolet Colorado
2015-2018 GMC Canyon
Full-Size Pickup Truck
2015-2018 Ford F-150
2011-2018 Ram 1500
2014-2018 Chevrolet Silverado 1500
Luxury Compact Sedan
2013-2017 Lexus IS
2010-2018 Volvo S60
2013-2018 Audi A3
Luxury Midsize Sedan
2013-2018 Lexus ES
2013-2018 Lincoln MKZ
2015-2018 Acura TLX
Luxury Small Crossover/SUV
2015-2018 Lexus NX
2013-2018 Acura RDX
2015-2018 BMW X1
Luxury Midsize Crossover/SUV
2014-2018 Volvo XC90
2015-2018 Lincoln MKC
2014-2018 INFINITI QX60
Sports Car
2008-2018 Dodge Challenger
2014-2018 Chevrolet Corvette
2015-2018 Ford Mustang
The leading brands with three wins each in 16 categories are Lexus, Toyota's luxury brand, and Honda. Winning two categories each were Dodge, Ford and Jeep.
Chevrolet and Ford scored the most vehicles among the 48 finalists with five each, although all the Chevrolet picks were second or third in their categories. Toyota and Honda each placed four vehicles among the finalists. Overall, 22 brands are represented in the CarGurus rankings.
With each finalist representing a range of model years, there is no shortage of candidates for a vehicle purchase to fit your lifestyle, regardless of price point.