It's been a big month at the RoadLoans blog. We've hit some highs that the readers have liked, and had a lot of fun doing it. Here are the most popular posts that ran this month at the official blog for the world's greatest direct-to-consumer auto finance brand: RoadLoans.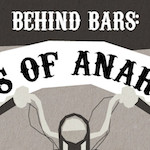 Behind bars: Sons of Anarchy and their bikes
I just don't get the appeal. A TV show with deeply-developed and well-loved characters, having old-west style adventures on sub-Rockies open roads and beyond, on world-class motorcycles?! Okay, there might be something there. Well, the new season of Sons of Anarchy started, and we've got a graphic with specs on the bikes of each of the show's current main characters. Enjoy.
Six ways to avoid a bad car loan
Even if you shop around, it's possible to end up with a less-than-favorable deal in auto financing. Here's some steps you can take to make sure you're getting the best deal possible, wisely taking all factors into consideration. Bonus graphics are included.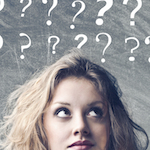 Top RoadLoans customer questions – Part 1 & Part 2
These were actually pretty amazing. This is what happened. We have a lot of professionals spending many, many hours every week answering questions for customers. We asked them to tell us what the really important questions were that they get from their customers, and what the official answer is for each. The result: these two blog posts. This is information straight from the people who know best. Read these.
Top nine best-selling vehicles of 2014 so far
The second quarter results for the best-selling vehicles in 2014 are both surprising and predictable, and arguably somewhat encouraging. If people are actually putting money down for them, that speaks volumes about these top nine vehicles.
Route 66 still kicks in cities across America
The most popular post in our Road Trip series this month shows the beauties, bounties and just a touch of the history of Route 66, the first coast-to-coast, direct route highway in U.S. history. Let me tell you, these road trippers really love their historic routes.