Vehicle shoppers can find a lot of "best of 2021" lists to inform their choices.
Trust us, we see most of them.
But one list that stands out for its take on new vehicles is Parents magazine's Best Family Cars of 2021. For example, you probably won't find another list with a "Best for Adventure" category. And probably not for "Best for Road Trips" or "Best All-Weather" vehicles, either.
Well, you will on Parents magazine's list of best family cars.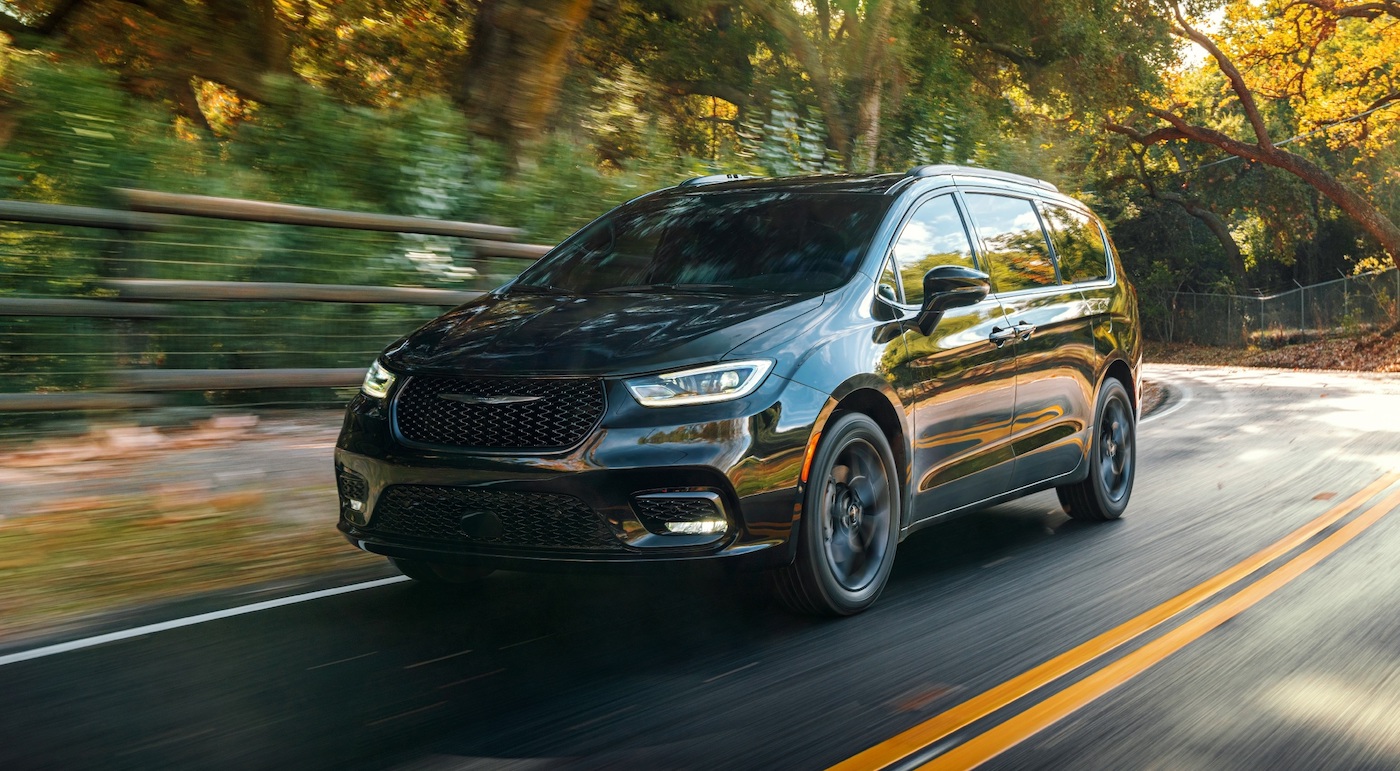 "The way we think about, shop for, and use cars has drastically changed in the past year," said Julia Edelstein, Parents magazine editor-in-chief, in announcing the winners in 24 categories recently. "Our cars have become multifunctional safe spaces and sanctuaries that act as a home away from home, a retreat, a curbside pickup companion, and sometimes even an office."
Parents experts "thoroughly tested" more than 50 vehicles from a field of new models that aced industry safety tests by the National Highway Traffic Safety Administration and Insurance Institute for Highway Safety, the magazine said in making the announcement.
The Parents experts narrowed the original list of 50 vehicles to 35 semifinalists, which were taken for test drives before the final 24 were selected.
Following are the 24 winners and their categories:
Minivans
Best Eco Pick: Toyota Sienna Hybrid
Best Handling: Chrysler Pacifica
Best Value: Kia Sedona
Best Versatility: Honda Odyssey
Three-row SUVs
Best Braking: Mazda CX-9
Best for Adventures: Nissan Pathfinder
Best for Road Trips: Subaru Ascent
Best Redesign: Kia Sorento
Best Luxury Redesign: Acura MDX
Best Luxury Tech: Volvo XC90
Best Quiet Ride: Honda Pilot
Best Value: Volkswagen Atlas
Two-row SUVs
Best Eco Tech: Toyota Venza
Best Electric: Ford Mustang Mach-E
Best Hybrid: Subaru Crosstrek Hybrid
Best Redesign: Nissan Rogue
Best for Road Trips: Subaru Forester
Best Steering System: Chevrolet Equinox
Best Quiet Ride: Buick Envision
Family sedans
Best All-Weather: Subaru Legacy
Best Luxury Car: Lexus ES350
Best Sporty Car: Nissan Maxima
Best Sports Hybrid: Toyota Camry Hybrid
Best Value Hybrid: Honda Accord Hybrid
The magazine acknowledged that many consumers "may be itching to upgrade after this past year," especially as summer road trips, vacations and other adventures come over the horizon.
For more details on the 24 winners, visit Parents magazine online or look for the May issue. Then you're ready to shop for what the magazine calls your "second home."