Family time.
Often that means time in your vehicle headed to soccer, football, dance, school or other activities. And the more time your family spends in the vehicle together, the more important the vehicle choice.
But there are hundreds of vehicle models and so little time for the necessary homework.
That's where Parents magazine and Edmunds.com vehicle information and shopping network try to help with their annual "Best Family Cars of 2016" list.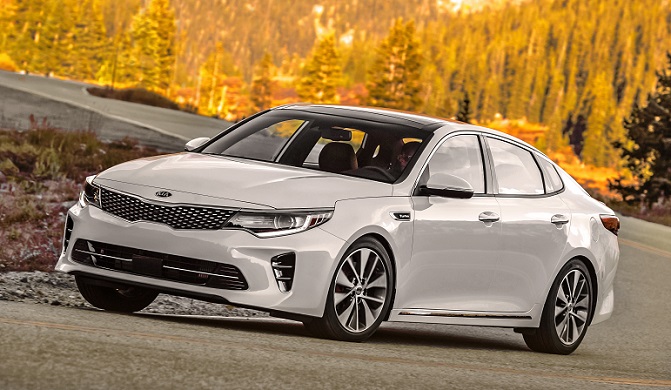 "The car is an extension of home for families – the place where we rehash our days, eat on-the-go meals, and spend quality time together," said Dana Points, the magazine's editor-in-chief. "It's important that parents feel supported by their car's extensive range of safety functions so they stay confident on the road. This year's top picks also highlight features that keep the ride fun and exciting."
Honda and Kia led the manufacturer's sweepstakes with two category winners each out of the nine categories considered (two crossovers were named in that category). And nine of the 10 vehicles named were priced under $30,000, with only the Honda Pilot over that figure, while three are under $20,000.
Here are the 10 best by category, including their starting prices:
Budget vehicle: Kia Soul, $15,800
Green car: Chevrolet Volt, $25,720 after $7,500 federal tax credit
Hatchback: Mazda 3, $18,545
Small sedan: Honda Civic, $18,640
Sedan: Kia Optima, $21,990
Wagon: Subaru Outback, $24,995
Crossovers: Hyundai Tucson, $22,700, and Nissan Murano, $29,660
Minivan: Toyota Sienna, $28,850
SUV: Honda Pilot, $30,145
"When it comes to a family car, there are usually a lot of boxes to check," said Carroll Lachnit, of Edmunds.com. "And we know that it can be daunting for busy parents to research hundreds of vehicles to find the one that's the perfect mix of economy, convenience and features."
"We're happy to have counted the cupholders and spotted the cars that have that little [something extra] so that parents can buy a car with confidence and even have a little fun while they're doing it."
To create the list, Parents magazine and Edmunds.com rated hundreds of vehicles in key areas, including ride quality, safety, comfort and capacity, fuel efficiency, kid-friendly features, price and value, reliability, and interior and exterior workmanship.
"With high-tech performance, safety and convenience features available at all price levels, it's easier than ever to choose a model that's built for your family's needs," the magazine suggests.
More details on "The 10 Best Family Cars of 2016" appear in the July issue of Parents and online here.
Best #family vehicles of 2016 revealed by Parents #magazine, https://t.co/gek7SaVCNu.https://t.co/uNlzE6ZM2O pic.twitter.com/mlZMy4Pfgs

— Santander Consumer (@SantanderUSA) June 30, 2016