Don't be fooled by the headline.
The best cars to buy if you're looking for value of course includes SUVs and pickup trucks.
In this case, the best values are defined by Vincentric, which analyzes vehicle ownership costs including depreciation, fees and taxes, financing, fuel, insurance, maintenance and repairs.
The result is Vincentric's 2020 Best Value in America Awards, a list of five brands and 34 vehicles that offer owners superior value based on testing of more than 3,000 vehicle configurations.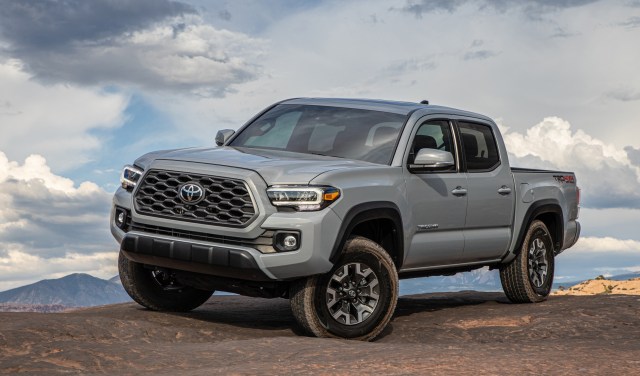 "There's a broad range of factors that affect a vehicle's cost of ownership," explained David Wurster, Vincentric president. "The awards consider all costs incurred by owning and operating a vehicle to give consumers a big-picture look at which vehicles will provide the best value over time."
Overall, Toyota Motor Corporation outperformed their competition by winning a dozen awards, more than double any other manufacturer, according to the Vincentric analysis, followed by American Honda with five total awards and Subaru with four awards. Other multiple-award winners were Ford, Mercedes-Benz, Audi and Volvo, while nine brands won a single award each.
Toyota took home seven model-level awards – including the Tacoma pickup, which has won a "staggering" 16 consecutive years in its category – while Lexus, Toyota's luxury nameplate, earned three, and both received brand awards.
Following are the brand and model-level winners of Vincentric value awards:
Best brands
Subaru – passenger car brand
Lexus – luxury car brand
Toyota – SUV, crossover and van brand
Acura – luxury SUV and crossover brand
Ford – truck brand
SUVs and crossovers
Toyota C-HR – subcompact
Jeep Wrangler – compact
Toyota 4Runner – midsize
Toyota Land Cruiser – large
Toyota Highlander Hybrid – hybrid
Kia Niro Plug-In Hybrid – electric/hybrid
Honda Odyssey – minivan
Luxury SUVs and crossovers
Acura RDX – compact
Lincoln Nautilus – midsize
Mercedes-Benz G Class – large
Lexus NX 300h – hybrid
Volvo XC90 Plug-In Hybrid – electric/hybrid
Passenger cars
Hyundai Accent – subcompact
Honda Fit – subcompact hatchback
Subaru Impreza – compact
Subaru Impreza – compact hatchback
Subaru Legacy – midsize car
Toyota Avalon – large sedan
Mazda MX-5 Miata – sports car
Toyota Prius – hybrid
Honda Clarity Plug-In Hybrid – electric/hybrid
Luxury cars
Mercedes-Benz A Class – luxury compact
Infiniti Q60 – luxury coupe
Lexus ES 350 – luxury midsize sedan
Audi A7 – luxury large sedan
Volvo V90 – luxury wagon
Porsche 718 Boxster – luxury sports car
Audi A5 – luxury convertible
Lexus LC 500h – luxury hybrid
Tesla Model X – luxury electric/hybrid
Trucks
Toyota Tacoma – small/midsize pickup
Ford F-150 – full-size half-ton pickup
Chevrolet Silverado 2500 – full-size three-quarter-ton pickup
Ford F-350 – full-size one-ton pickup
More details on the award winners, including reasons they were selected, are available at the Vincentric website.