We'll make it simple.
If you're shopping for a 2016 model vehicle this holiday season, Kelley Blue Book has a dozen suggestions, winners of its annual Best Buy Awards.
Honda was the big winner with its redesigned Civic not only winning KBB's small car category – one of four Honda category winners – but taking home the overall crown as well.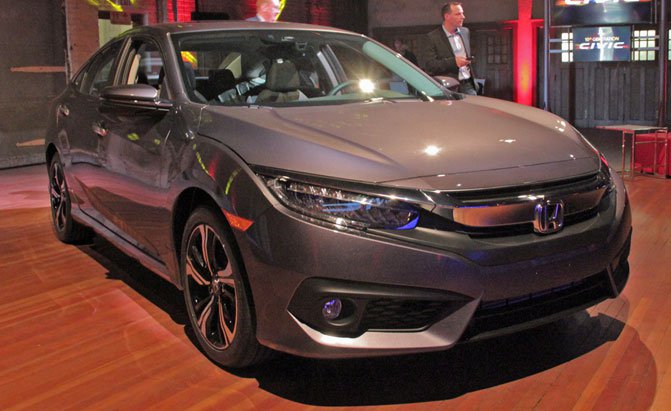 Chevrolet also won four of 12 major vehicle categories, while Kia, Ford, Lexus and Mercedes-Benz each scored victories in a single category. Altogether, KBB experts tested and evaluated 49 finalists for the 2016 Best Buy Awards from among more than 300 new-car models.
Which obviously means you could expand your view beyond the winners to 37 other highly rated vehicles – at least according to Kelley Blue Book.
"After carefully analyzing a wealth of data and conducting extensive vehicle testing and evaluation from the hundreds of models available for the 2016 model year, we chose this year's elite group … because they proved to be the top values in their class," said Jack R. Nerad of Kelley Blue Book.
Besides the Civic, Honda vehicles and the categories they won are: CR-V, small SUV/crossover, the best-selling SUV in the country; redesigned Pilot, mid-size SUV/crossover, and Odyssey, minivan.
Chevrolet winners were the Impala, full-size car; Corvette, sports/performance car; the redesigned Volt, electric/hybrid, and Tahoe, full-size SUV/crossover, the best-selling vehicle in the segment.
Other Best Buy category winners were the redesigned Kia Optima, mid-size car; Ford F-150, pickup; Lexus RX, luxury SUV/crossover, and Mercedes-Benz C-Class, luxury car.
A complete list of nominees by major vehicle category is available online at KBB.com.
"The awards are the culmination of a year-long regimen of expert vehicle evaluation and testing of nearly every new vehicle available in America, along with analysis of a broad swath of vehicle-related data, including vehicle pricing/transaction prices, five-year cost-to-own data, consumer reviews and ratings, and vehicle sales/retail sales information," said a KBB press release. Cost-to-own includes depreciation, insurance, maintenance, financing, fuel, fees and taxes for new cars.
"The awards program is designed to provide a significant service to American new-car buyers by identifying the cream of the crop of all available 2016 model-year vehicles," according to KBB.