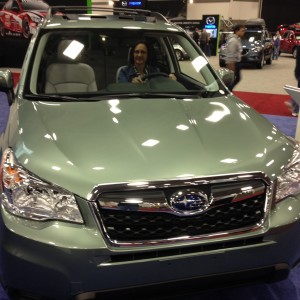 There was a time when car makers could see nothing but growth for the industry, especially as auto sales mushroomed in the developing world.
But the end may be in sight for industry growth, according to a report by IHS Automotive.
Some analysts, including IHS, predict that auto sales will peak by 2024 – about 10 years from now – at about 100 million vehicles per year. To put that in context, 82 million new vehicles were sold last year worldwide – more than 15 million vehicles in the United States alone.
"If you work in the auto industry, the good news is that the next 10 years will be a bounteous decade for you and your peers," wrote Richard Read, a columnist at The Car Connection online. "The bad news? After that, you might want to consider a career change."
That might be a bit of a stretch, but the point is worth considering in light of worldwide trends.
Among those trends:
– People are driving less, especially young people, with many seeking other transportation options.
– Cars are lasting longer (the average age is more than 11 years in the United States).
– Urban populations are growing and have more transportation options, including car sharing. Some analysts even suggest cars will be banned in some major cities.
"If you ignore these megatrends, you run the risk of becoming irrelevant," Tim Ryan, vice chairman of markets and strategy for consultant PricewaterhouseCoopers LLP, recently told The Detroit News.
"Cars are so ubiquitous today that for many motorists, they've become a nuisance, a necessary evil, rather than a means of mobility," wrote Read. "If you've sat in Friday afternoon gridlock, you understand the irony of always linking cars with 'mobility.' This is the case even in developing economies like India and China, the latter of which recently hosted the largest traffic jam in history."
In 25 years, there will be 9 billion people living in urban areas — more than the entire population of the Earth today, Ryan said in a Bloomburg News article. If they are all driving cars, gridlock could block the path of food, water and emergency medical treatment in urban areas.
"People won't stand for spending 25 percent of their life commuting," he said. "The way they will get around will be different."