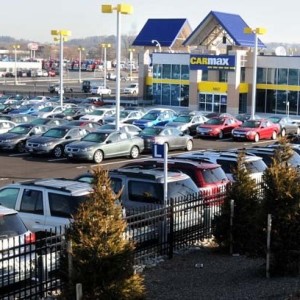 The U.S. auto industry has some catching up to do in 2014, after a slow January and February for auto sales because of terrible winter weather across the country.
But auto sales are expected to show signs of a rebound in March, according to J.D. Power and LMC Automotive forecasting. It's a good thing, too, since the first half of the year usually is the busiest time for auto sales as the weather improves and tax refund checks arrive.
"The selling pace for the year was slow out of the gate, but the industry remains poised for stable growth in the near- to mid-term," said Jeff Schuster, senior vice president of forecasting at LMC Automotive. "Modest improvements are expected as 2014 progresses."
J.D. Power and LMC now forecast 2014 sales of 16.1 million vehicles, down from 16.2 million previously. That means this year's sales would top last year's 15.6 million vehicles by at least a half-million. And good news for the auto industry is good news for Santander Auto Finance, which lends money through approximately 14,000 auto dealers across the United States.
Even with the slow start to 2014, "Americans are borrowing a record amount to pay for their new rides," wrote Philip LeBeau at DailyFinance.com. He attributed that record to "a combination of higher prices for new cars and relatively low [interest] rates for auto loans."
"It's not surprising buyers are borrowing more," Melinda Zabritski, Experian senior director of automotive credit, told the reporter. "If you look at the most popular segments, they are full-size pickups and SUVs. It's hard to find one of those models new and fully loaded for under $30,000."
Meanwhile, the average transaction price – the amount buyers are paying at dealerships – climbed to $32,160 in February, according to Kelley Blue Book. It was the second straight month transaction prices for cars, trucks and SUVs finished above $32,000, as car buyers added navigation systems, in-car connectivity and infotainment systems to their vehicles, LeBeau wrote.
"Unless there is a real shock to the economy, we don't envision auto loan debt levels to drop for quite some time," Peter Turek, TransUnion's vice president of automotive, said recently.
So, for now, it appears auto sales have the green light for growth – good news, indeed, for lenders.
Santander Auto Finance is a business unit of Santander Consumer USA of Dallas, which also operates RoadLoans, a direct-to-consumer lender.