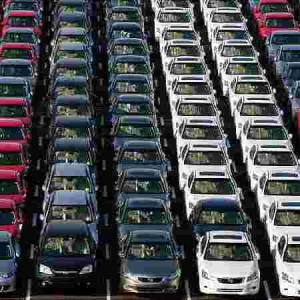 More Americans owed more money on their vehicles than ever before – more than $902 billion almost midway through 2014 – but fewer are delinquent in making their payments, reports Equifax, the consumer data collection company.
That total represents an increase of more than 10 percent over the same time a year ago. More than 64 million auto loans were outstanding, according to Equifax.
"That might seem like terrifying news to folks wary of debt or those who fear another lending bubble like the one that helped launch the Great Recession," writes Richard Read at The Car Connection. "But Equifax says that there's no need to worry – at least not yet."
So what does this mean to auto lenders and consumers shopping for new vehicles?
"Auto lending continues to thrive, accounting for more than 50 percent of all new non-mortgage lending through April 2014," said Dennis Carlson, deputy chief economist at Equifax. "Lenders are responding to record low delinquencies by offering great rates and terms, while consumers are responding to the improving economic conditions by making the decision to purchase newer vehicles."
"Additionally, subprime lending has grown across all sectors in 2014," Carlson said. "This is good news as a fully functioning second-chance market is essential for a healthy economy."
Subprime lending caters to consumers who may have bumps or bruises on their credit history.
Despite the record-high balances, the Equifax report said, serious delinquencies on auto loans remain near all-time lows, representing less than one percent of total outstanding balances. The total balance of new credit originated for auto loans through April was $163.5 billion, the highest since at least 2005.
"Not so long ago, subprime would've struck fear into many people's hearts – a sign of a bubble, ready to burst," wrote Read. "But today, the term  doesn't carry quite the resonance that it once did.
"During the recession, many Americans lost their jobs, and as a result, perfectly honorable borrowers with good credit histories saw their ratings plummet. Subprime or second chance loans allow many of those people the chance to return to the market."
Santander Consumer USA, Inc., is a full-spectrum auto lender, which includes subprime loans. SCUSA's RoadLoans also provides online lending to subprime borrowers.
See the Santander Consumer USA blog for more news on auto-, auto-finance and SCUSA-related topics.