Attending an auto show is like visiting a dealership on steroids.
Bright lights and gleaming metal as far as the eye can see and a great place to kick tires – well, not literally – if you're shopping for a new car, truck, crossover or SUV.
Events like this week's 38th annual DFW Auto Show provide prospective buyers the opportunity to shop new vehicles without driving all over town, and, sometimes, the opportunity, uh, to drive all over town as more and more manufacturers participate in ride-and-drive activities.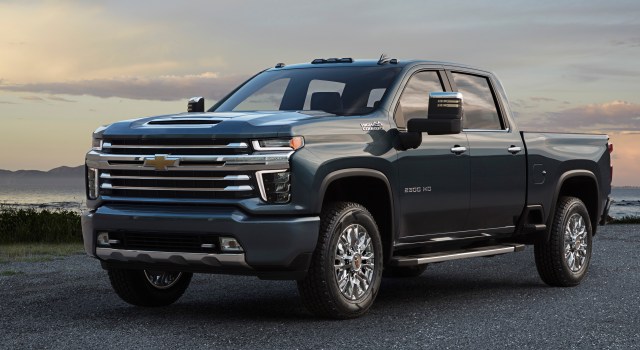 Auto shows are an endangered species if you listen to some industry insiders, just not enough bang for the buck for the automakers, who are finding other ways to market their products.
Attendance at big events such as Detroit's North American International Auto Show and the upcoming New York International Auto Show has plateaued over the last several years, though that may be less of an issue at regional, consumer-focused shows such as Dallas.
(Attendance at the DFW show has been "increasing slightly" each year, according to a spokeswoman, but the organizers do not make its attendance figures public.)
Mainstream to exotic cars
Meanwhile, it's difficult to imagine where else shoppers can get the feel of just about any vehicle they fancy – mainstream to luxury to exotic – in just a few hours on a weekend afternoon. In Dallas, that means vehicles from 35 brands ranging from Ford, Jeep and Chevrolet to Jaguar and Maserati.
The Dallas event will showcase a variety of 2020 models from Chevrolet, Ford, Hyundai, Jeep, Kia, Lexus, Lincoln, Mercedes-Benz, Porsche and Volkswagen, as well as dozens of all-new or totally redesigned 2019 models from manufacturers including Audi, Chevrolet, Hyundai, Genesis, Honda, Lincoln, Nissan, Porsche, Ram and Subaru, and the attention-grabbing Toyota Supra.
And then there's the Dallas high-end area featuring cars from Aston Martin, Bentley, Lamborghini, Maserati, McLaren and Rolls-Royce.
'Full experiential event'
The ride-and-drive area at the DFW Auto Show venue will comprise about 75 different cars, trucks and SUVs from 13 manufacturers, including Acura, Chevrolet, FCA (Chrysler, Dodge, Fiat, Jeep and Ram), Ford, Honda, Mazda, Nissan, Toyota and Volkswagen.
"The DFW Auto Show is a full experiential event," said Don Herring Jr., event chairman. "Product specialists are available inside to discuss all of their vehicles, and, outside, attendees can get assistance on their car-buying decisions by taking a test drive through the streets of downtown Dallas."
That auto show experience includes more than four-wheeled vehicles.
Become a motorcyclist?
Progressive International Motorcycle Shows' Discover the Ride program will give auto show attendees the chance to "experience the thrill" of two wheels and take their first step to becoming a motorcyclist. Among the activities is a new-rider course that offers show-goers 16 years old and older a chance to ride motorcycles modified for new riders and under the guidance of certified trainers.
"The auto show is a natural extension for Discover the Ride, branching out from a motorcycle-specific audience and helping more people experience what it is like to ride on two wheels," one official said.
The auto show, which runs Wednesday through Sunday at the Kay Bailey Hutchison Convention Center, is organized by the Dallas Fort Worth Metropolitan New Car Dealers Association comprising about 200 franchised dealerships in 11 North Texas counties.