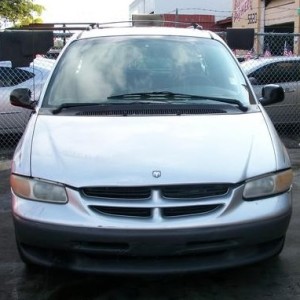 Cinch up your seat belts, we're going on a sort of road trip.
That's how it felt, at least, as my wife and I went through the process of getting a new vehicle. It lasted almost a year because, at first, we weren't sure we wanted to do that yet.
Our 15-year-old Dodge Grand Caravan was still running (now with 138,000 miles on the odometer) and new vehicles cost so darn much – upwards of $33,000 on average. We made the last monthly loan payment on our 2009 Toyota Corolla about a year ago, and not having a payment was, well, satisfying.
But thinking about driving a vehicle with the latest features and electronics also was fun. A lot of technology has happened in six years since we purchased the Corolla, let alone 15 years.
So there we were at last year's DFW Auto Show, then, later in the year at the State Fair Auto Show, allowing ourselves to be dazzled by gleaming metal, but never so much that we lost sight of our mission. Getting a reasonably priced vehicle that would serve us as well as the Caravan had – if not as long.
Brand, model, price, dealership, whether to buy or lease, everything was on the table when we started. Our plan was to knock them off the table until we were left with a couple solid choices to test drive.
Along the way, we used a lot of the advice found here on the Santander Consumer USA blog: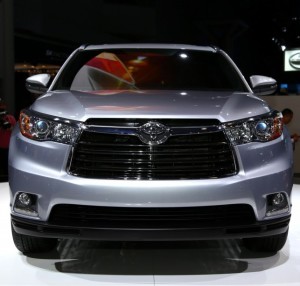 Here's the new car question you should ask yourself before buying
Why you should attend an auto show if you're shopping for a new vehicle
What you need to know to make the most of your auto show adventure
Your cheat sheet for new car shopping (infographic), which includes links to our five-part series
How I would shop for a new car (and used) – Part 1, Part 2, Part 3, Part 4 and Part 5.
How to find the best car deals on new, pre-owned and lease vehicles
How an email headline led us to the 'Best' car research website
DealerRater aims to help you find an auto dealership for your next purchase
Nearing the end of our search, we asked six dealerships, mostly by email, to provide their best lease deals on the vehicle we wanted – some were more helpful, and those are the ones on which we focused. After painstaking research … we settled on a dealership that came late to the party.
But it all worked, with the process culminating just a few days ago in a lease we feel good about. Now it's merely a matter of waiting – as patiently as we can – for our new vehicle to arrive at the dealership.
After a year, it can't arrive soon enough.