American quality is great again.
At least that's what Strategic Vision automotive marketing research company believes, based on its 2016 Total Quality Impact awards.
Vehicles from Ford Motor Company, General Motors, Fiat Chrysler Automobiles and Tesla combined for 16 winning vehicles out of a total of 31 winners of this year's awards, according to Strategic Vision. The other 15 winning models were manufactured abroad, the company said.
(The National Highway Traffic Safety Administration's 2016 American Automobile Labeling Act report identifies 17 award-winning vehicles comprised 50 percent or more of parts made in America. That total includes three Toyotas and a Nissan and excludes FCA's FIAT 500 hatchback, the GMC Sierra and the Lincoln MKZ Hybrid, meaning a bit of this depends on how you define American-made vehicles.)
RELATED BLOG POSTS:
Buying an 'American-made' vehicle getting more difficult
Used vehicles offer more 'patriotic' choices than new models
"The victory was close, but significant," said Strategic Vision. "After almost a decade of lopsided defeats, American manufacturers have prevailed over imports for the second time in four years."
"The signs are clear. America is back."
General Motors topped the Strategic Vision list with seven segment-winning vehicles: Chevrolet Volt, mid-size alternative powertrain (APT) car; Chevrolet Corvette coupe, premium coupe; Chevrolet Corvette convertible, premium convertible/roadster; GMC Canyon, standard pickup; GMC Sierra 2500/3500, heavy-duty pickup; Chevrolet Tahoe, full-size utility, and Cadillac Escalade, luxury SUV.
Ford and FCA (including the aforementioned FIAT) finished with four segment-winning vehicles each, followed by Toyota and BMW with three each, and Kia and Subaru with two winners apiece.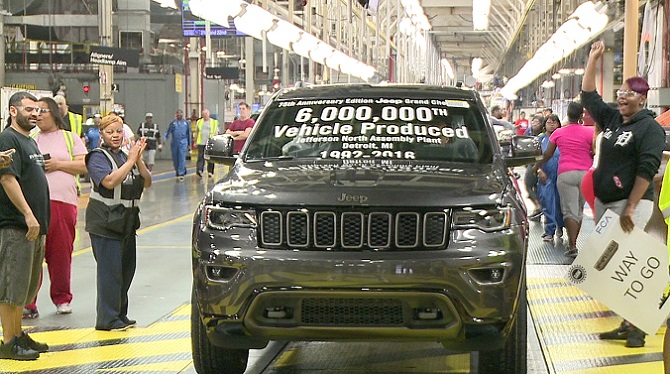 Other category winners were Tesla, Mazda, Nissan, Mercedes-Benz, Jaguar and Porsche.
"The journey to the top did not happen by playing it safe," said Strategic Vision. "Manufacturers took bold, innovative, game-changing risks with several models that ended up winning this year."
"We see time and again that, for consumers, innovation does more to communicate quality than an absence of problems does," said Christopher Chaney, senior vice president of Strategic Vision. The company based its awards on results from the New Vehicle Experience Study for which more than 39,000 vehicle buyers were surveyed after the first 90 days of ownership.
In addition to General Motors' results, car winners and segments are:
Tesla Model S, best model overall; FIAT 500 Hatchback, micro car; Toyota Corolla, small car; Mazda3 Hatchback, small multi-function car; Ford C-MAX Energi, small APT car; Subaru WRX, mid-size car; Nissan Maxima, full-size car; Mercedes CLA-Class, near-luxury car; Lincoln MKZ Hybrid, near-luxury APT car; Jaguar XJ, luxury car; BMW 3-Series Gran Turismo, specialty coupe; Dodge Challenger, specialty coupe, and Ford Mustang convertible, standard convertible.
Other truck and utility vehicle winners and segments are:
Ford F-150, full-size pickup; Jeep Wrangler, entry SUV; Subaru XV Crosstrek, entry CUV; Jeep Grand Cherokee, mid-size SUV; Kia Sorento, mid-size CUV; Toyota Sequoia, full-size utility; BMW X4, near-luxury utility; BMW X6 and Porsche Macan, luxury CUV, and Kia Sedona and Toyota Sienna, minivan.
Brand winners are: FIAT and Kia, brands under $26,000; Buick and Subaru, mass-market brands; BMW, luxury brand, and General Motors and Ford, corporations.
Citing the Tesla, Volt, Energi and F-150, in particular, Strategic Vision concluded:
"The future of quality that is meaningful to buyers will reach beyond 'no squeaks and rattles' and reside in the successful deployment of engineering innovation and technology that is relevant, intuitive and impactful."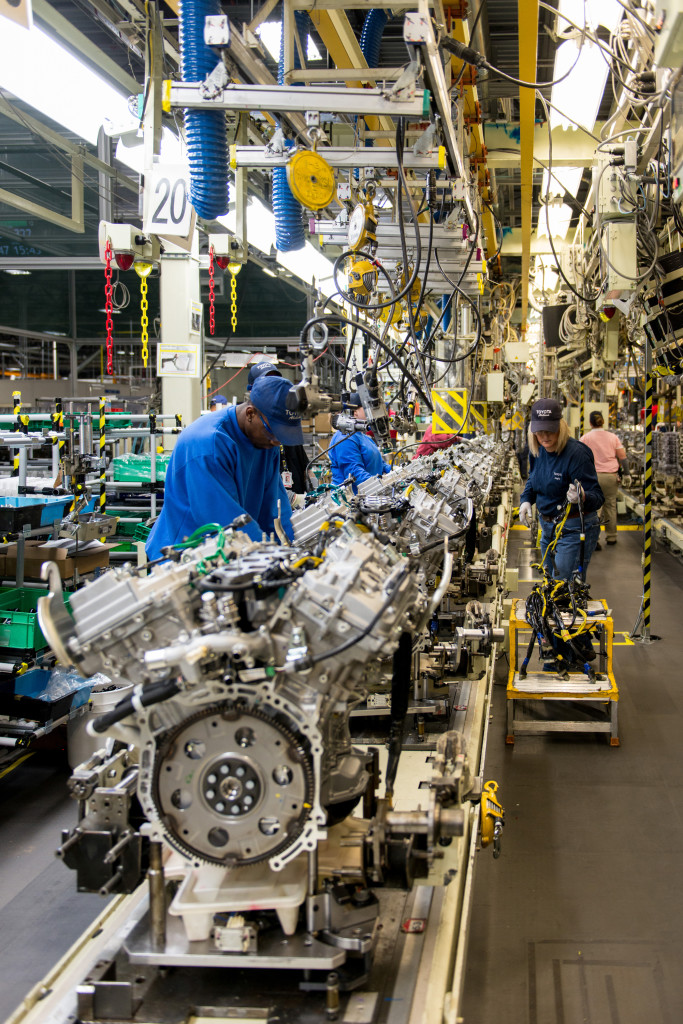 #America is back to making great #vehicles – Total Quality awards. https://t.co/eXGaB8Ke15 pic.twitter.com/DekOpJheJy

— Santander Consumer (@SantanderUSA) July 8, 2016