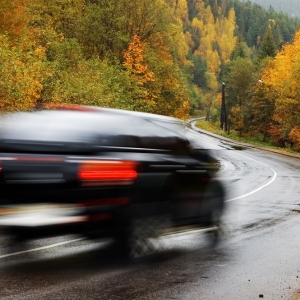 When someone says "road trip," what's the first thing that comes to your mind?
Well, if you answered "a week's vacation to my favorite fall or winter destination," then you would be among the minority of Americans who responded that way to a recent Enterprise Rent-A-Car survey.
In fact, Americans prefer shorter weekend road trips over week-long vacations by a margin of 2 to 1, according to results of the 2014 Enterprise Leisure Travel Survey just released. And more than half (57 percent) say they would drive up to 300 miles one way for a weekend trip.
Almost 75 percent prefer to drive to their destinations because of the freedom it provides.
"Our study found that Americans are willing to drive long distances for a little rest and relaxation, even if it's just over a weekend," said Steve Short, vice president of the car-rental company.
That's true "whether we're heading out for a simple change of scenery, hitting the road to see the changing fall colors or donning our school colors for some football and tailgating," Enterprise said.
The survey also generated interesting results around gender, age groups and geographic regions:
Men are more likely to take a road trip because they like the drive (42 percent), while women focus on relaxation and rejuvenation. Forty-one percent of women reported that they're likely to have rented a vehicle to prevent wear and tear on their own cars compared to 25 percent of men. By an 11-1 margin, men said they've rented a vehicle for the opportunity to drive a new car.
More than half of millennials (ages 25-34) report having trouble taking road trips "because they can't be away from work," but if they do, they're less likely to take time for scenic drives and attractions.
Midwesterners are willing to drive farthest for road trips on average; Westerners are more likely to take a road trip for outdoor recreation; Southerners are almost twice as likely to involve family in their road trips and drive the farthest for a day trip (244 miles round trip), and Northeasterners take the fewest number of days for leisure trips, more often traveling for entertainment.
The Enterprise Leisure Travel Survey was conducted with 1,001 U.S. travelers who took at least one road trip over the previous year.
See the Santander Consumer USA blog for more news on auto-, auto-finance and SCUSA-related topics.