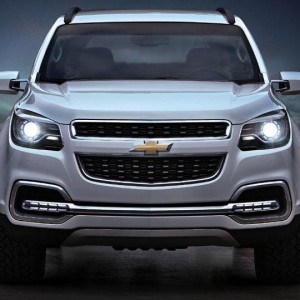 General Motors has recalled nearly five million vehicles since the beginning of 2014, involving many of the automaker's most popular and best-known models, and nearly as many vehicles as last year's leader Toyota recalled in 12 months.
That's also about six times the number that GM recalled all last year and two million more than the company sold in the U.S. in 2013, according to various reports.
The latest recall involved almost 700,000 trucks and compact cars, including Chevrolet's Silverado 1500 pickup, Suburban and Tahoe, as well as GMC Sierra 1500 pickup and Yukon and Yukon XL.
But the question is: Will the hefty number of GM recalls this year hurt the automaker?
Having so many recalls, particularly in such a short period of time, is a problem for General Motors, which is still trying to rebuild its reputation and is more vulnerable than an automaker like Toyota, Kevin Lane Keller of Dartmouth's Tuck School of Business told The New York Times.
Still, there is evidence to the contrary, said a report in Auto Remarketing online.
Since 1971, a new study showed a "diminishing number of new-vehicle intenders say they will avoid the recalled model in favor of an alternative," CNW Research told Auto Remarketing.
"Americans are becoming increasingly callous toward recalls," said CNW President Art Spinella, citing a 1971 example that resulted in "nearly 40 percent of potential GM product buyers" saying they would alter their choice because of a dangerous engine mount failure.
Spinella told Auto Remarketing that only 16 percent of those planning to buy a new GM pickup said they would buy another vehicle after a 2004 recall, "with barely 22 percent … even aware of the recall."
Other GM recalls this year, according to Associated Press, include:
– 2.6 million small cars because their ignition switches can move from the "run" to the "accessory" or "off" position, which causes the car to stall and disables the air bags and power steering. The recall includes the Chevrolet Cobalt, Chevrolet HHR, Pontiac G5, Pontiac Solstice, Saturn Ion and Saturn Sky from the 2003-2011 model years.
– 1.18 million SUVs because their side air bags, front center air bags and seat belt pretensioners might not deploy if drivers ignore an air bag warning light on their dashboard. The recall includes the Buick Enclave and GMC Acadia (2008-2013); Chevrolet Traverse (2009-2013); and Saturn Outlook (2008-2010)
– 303,000 Chevrolet Express and GMC Savana vans (2009-2014) because the material on the instrument panel might not adequately protect unbelted passengers' heads in a crash.
How the latest recalls would affect GM remains an open question, but a headline at The Street online seemed to capture analysts' expectations as overall vehicle sales rose in March. "GM could dodge a bullet as auto industry sales signal renewed growth," the headline said.
Indeed, that appeared to be correct as GM reported total sales up 4 percent compared to March 2013, with retail sales up 7 percent – along with a rise in retail market share – the company reported Tuesday.
The "Big 8" U.S. automakers reported an overall 2 percent increase in sales from March 2013.