Car brands are already looking to the future and lining up their models for 2019.
While each is trying to make a unique mark in the automotive industry, the 2019 models received similar upgrades focusing on exterior design, technology and safety.
Kelley Blue Book (KBB) created a comprehensive list on the new class of vehicles providing reviews, photos and even videos on some models. Here are a few notable trends identified by KBB from the 2019 class.
Related:
DFW Auto Show from sparkling to edgy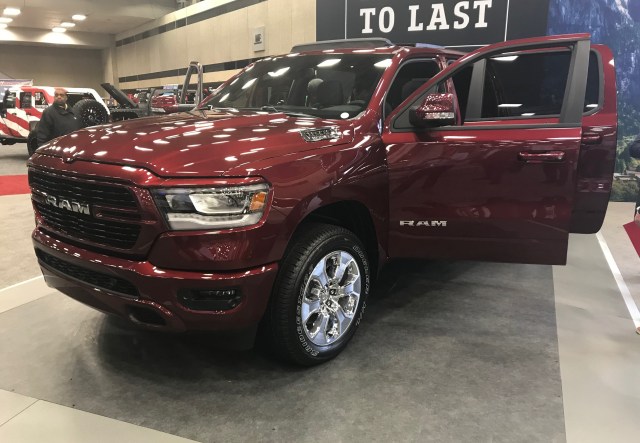 Exterior
Several new models from manufacturers are flaunting redesigned exteriors, with some previous editions getting either revived or rebooted altogether.
The 2019 RAM 1500 shed some weight to become "the most aerodynamic full-size pickup truck," according to Fiat Chrysler Automobiles US (FCA). With a brand new frame, the truck weighs roughly 225 pounds less than the 2018 model.
Chevrolet's 2019 Silverado also slimmed down a bit, with a "mix of high-strength steel and aluminum to reduce overall weight," making the vehicle 450 pounds lighter than its predecessor, says KBB.
The 2019 Jeep Cherokee went through a bit of a makeover, with new headlight placement that "mimics what we've seen on the Jeep Compass and Jeep Grand Cherokee," according to KBB.
Ford unveiled a new and revived 2019 Ranger. KBB says the rebooted vehicle is much bigger than its predecessor, providing an upgraded exterior and "much more macho presence."
What was known as the Lincoln MKX has been renamed the Lincoln Nautilus. The rebranded 2019 vehicle arrived on the scene with a more elegant front grille design.
Ford also revealed a special edition Mustang Bullitt to honor the 50th anniversary of the model driven by Steve McQueen in the movie of the same name. This will be the third special edition released by Ford, but the first since 2008-09.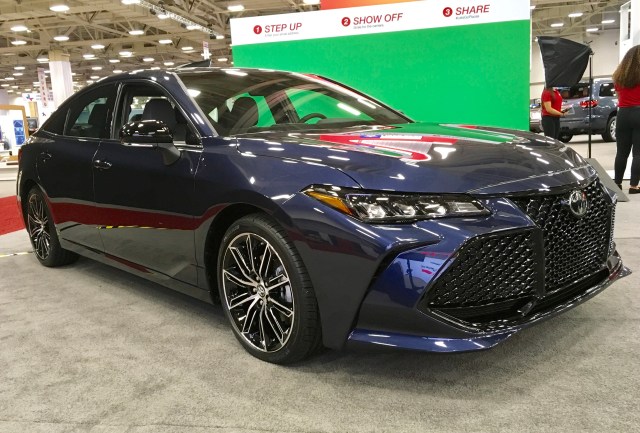 Technology
Nothing represents the future like new tech, and the manufacturers have been eager to share their fun new gadgets.
Apple AirPlay or Android Auto has now become standard with new vehicles, giving them the ability to set up one's iPhone or Android device right into the front dash display screen. Named a Top-10 Best Automotive Technology for 2018 by Kelley Blue Book, this feature was one of the biggest announcements for Toyota's 2019 Avalon.
Ram, Ford and Porsche touted impressive 12-inch display monitors in the Ram 1500, Mustang Bullitt and Cayenne, respectively.
The 2019 Subaru Ascent became "the first Subaru to offer in-car, dedicated Wi-Fi connectivity."
The 2019 Volvo XC40 became "the first Volvo to offer wireless charging in the center console, along with multiple USB and power points," according to KBB.
Audi's 2019 A7 suited its model with a new version of the manufacturer's MMI system, which includes two touchscreens. With the multiple screens, all functions will be operated either by touch or voice command.
The 2019 Acura RDX highlights a new Acura True Touchpad Interface on its interior dash. KBB writes that the True Touchpad Interface "incorporates the best elements of a touchscreen with a remote interface."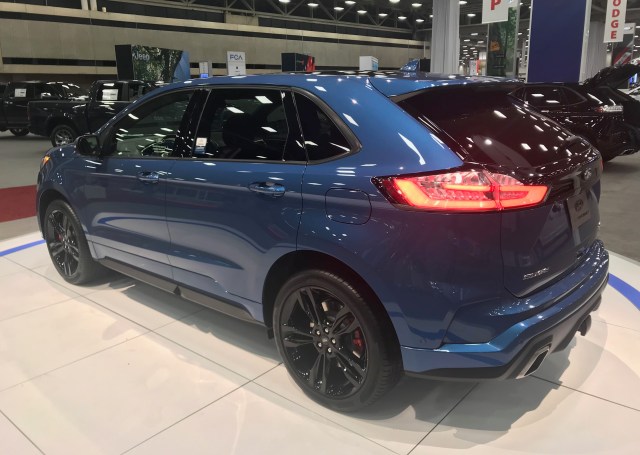 Safety
These 2019 vehicles made even more of a push, not only to keep their passengers safe, but to prevent accidents altogether.
Ford's 2019 Edge brings a new Evasive Steering Assist feature to aid in accident prevention. This feature reads driver responsiveness to slow or stopped vehicles ahead and will help steer to avoid a collision. In case an accident does occur, the Edge added post-collision braking to reduce damage.
Lincoln's 2019 Nautilus includes similar steering assist features, as well as a new lane-centering function. Lane-centering keeps the vehicle well-positioned, helping the driver keep the car straight on the highway.
Hyundai enhanced safety features on the 2019 Veloster including "lane keeping assist, driver attention warning, automatic high beams, blind spot and rear cross traffic warnings and adaptive cruise control," says KBB.
The 2019 Infiniti QX50 announced the incorporation of Nissan's driver-assist system, ProPILOT. KBB comments that the system "bundles full-speed intelligent cruise control, lane-departure warning and preventions, and steering assist."
Mercedes 2019 CLS offers several driver-assist features, including a Pre-Safe Sound function that KBB says "prepares occupants for collision noise, with the object of reducing hearing damage."
The Volkswagen 2019 Arteon comes standard with "autonomous emergency braking and a blind spot monitor with rear traffic alert," according to KBB.
More 2019 reveals are set to release as the year progresses, let alone 2018 models that are still making their way to dealership floors.
When it comes to the auto industry, sights are always set on the future.