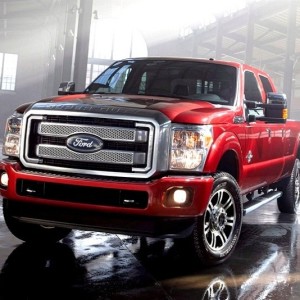 The following post originally appeared on our RoadLoans blog, The Open Road.
The 2013 new car model year is nearing its end.
You can tell by the increasing number of TV advertisements for sales on current models, pending the arrival of most 2014 models through the beginning of the year.
(See our previous survey of "The Hottest" 2014 models here.)
For those consumers seeking a new car (2013 version), we found lists of the most popular vehicles – cars, trucks, SUVs – based on unit sales during the first half of the year.
Whether you swim with or against the current, these compilations can help you decide.
From January through June, customers were more likely to purchase an Ford F-Series (367,486 units sold) or Chevrolet Silverado (242,586) truck than even the No. 1-selling car, the Toyota Camry (207,626 units), or the No. 2 Honda Accord (186,860) on the car list year to date. The Ram pickup (170,319 in sales) was the fifth-highest selling vehicle overall the first half of the year.
"U.S. truck sales are up 15 percent through the first half of 2013 … [outpacing] the overall industry's growth," according to Timothy Cain in "Top 14 Best-Selling Trucks in America" at GoodCarBadCar.com.
While GoodCarBadCar.net lists the Top 20 best-selling cars, Top 20 SUVs and Top 14 trucks separately, its list of the Top 30 best-selling vehicles combines those for an overall picture of the most popular vehicles.  We went for the combined list for the first half of the year – comprising 11 cars, four trucks and five SUV/crossovers – with the other full lists available through the link above.
All but one vehicle listed – the GMC Sierra – sold more than 100,000 units year-to-date.
Following is a list of the sixth through 20th top-selling new cars, trucks and SUVs in America so far this year, including the number of units sold January through June in parenthesis:
Nissan Altima (167,787), Ford Fusion (161,146), Honda Civic (158,704), Ford Escape (156,626), Toyota Corolla/Matrix (158,972), Honda CR-V (145,763), Ford Focus (134,785), Chevrolet Cruze (133,689), Chevrolet Equinox (126,397), Hyundai Elantra (126,244), Chevrolet Malibu (111,100), Hyundai Sonata (103,010), Toyota RAV4 (101,274), Ford Explorer (101,243) and GMC Sierra (87,633).
The Ford Escape, Honda CR-V, Chevrolet Equinox, Toyota RAV4 and Ford Explorer are SUV/crossovers, While the GMC Sierra, No. 20 on the list, is the No. 4 pickup.