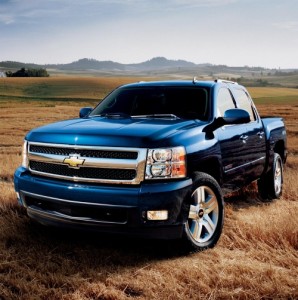 The following post originally appeared on our RoadLoans blog, The Open Road.
U.S. automakers should record their strongest July retail sales of new cars and trucks in eight years, said a forecast by Edmunds.com, a source of car shopping and automotive information.
Edmunds.com predicts sales of more than 1.3 million new cars and trucks by end of July.
The projected sales will be a 5.3 percent decrease from June 2013, but a 15.2 percent increase from July 2012, according to Edmunds.com. The website anticipates that this month will be the biggest July performance since 2006, when automakers sold 1,489,359 vehicles.
"Overall sales are undoubtedly strong, but what makes July truly impressive is that fleet sales are so low," says Edmunds.com Senior Analyst Jessica Caldwell. "That means retail sales are stepping up as the driving force for the auto industry. When people jump back into the market, it's great news not just for the automotive sector, but for the entire U.S. economy."
"Consumer confidence has a played a key role in the ongoing recovery and currently is at the highest levels seen since January 2008," said Alec Gutierrez, senior market analyst of automotive insights for Kelley Blue Book, another automotive industry information resource.
"With modest improvements in unemployment and housing expected to continue through the rest of the year, confidence likely will follow suit, driving new-car demand along with it," Gutierrez said.
Gutierrez was quoted in a story by Melodie Warner in The Wall Street Journal.
General Motors is expected to lead July sales volume with nearly 240,000 new cars and trucks, followed by Toyota at nearly 200,000 and Ford sales of about 194,000. Chrysler Group (140,000) and Honda (about 134,500) rounded out the top five in sales of new cars and trucks.
An estimated 3.18 million used cars will be sold in July compared to 3.07 million in June. That means five used cars will have been sold for every two new cars, trucks and SUVs.
Edmunds.com new car market share data shows GM with 18 percent, Toyota with 15 percent and Ford with 14.6 percent, followed by Chrysler Group at 10.6 and Honda at 10.1 percent.