There's something appealing about some recent J.D. Power findings.
And it's good news for Dodge, Ram, GMC, Ford and MINI among mainstream vehicle brands.
These car brands appeal most to our emotions, comprising the top five mainstream marques in the J.D. Power 2020 Automotive Performance, Execution and Layout (APEAL) study.
While Dodge wasn't the overall APEAL winner – that honor went to Porsche – it was the first domestic brand in the awards' 25-year history to rank highest for the mass-market segment in the same year for both APEAL and J.D. Power's Initial Quality Study.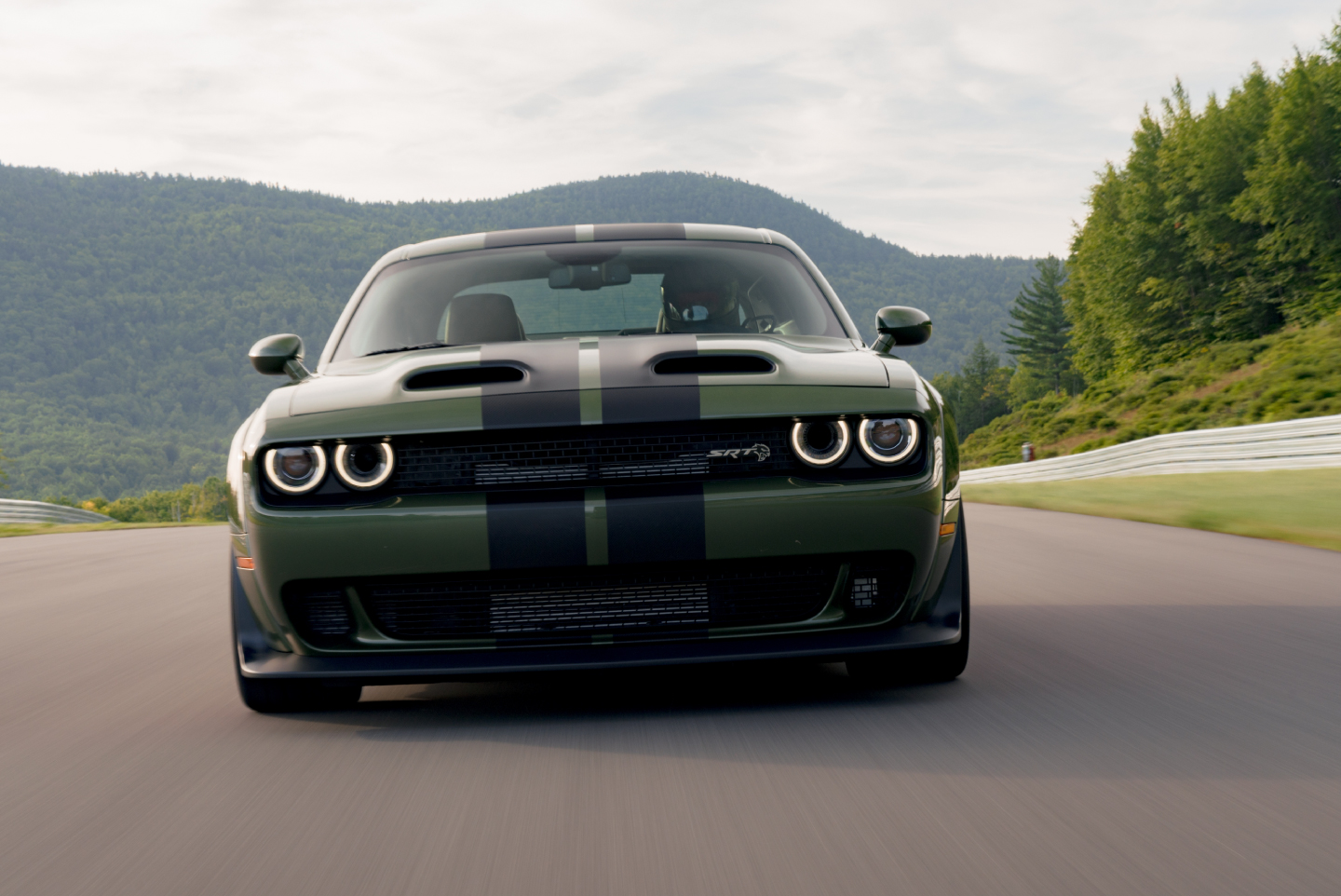 Photo Credit: Dodge via Newspress USA
Dodge's top rating included the emotional appeal of the 2020 Challenger.
"Purchasing the right vehicle is influenced by a variety of factors, depending on each buyer's specific tastes, wants and needs," said Dave Sargent of J.D. Power. "The APEAL study measures an owner's emotional attachment to their new vehicle and in what areas that vehicle may not be delivering on all of the positive experience that were hoped for."
The study measures 37 attributes, ranging from the sense of comfort and luxury they feel when climbing into the driver's seat to the feeling they get when they step on the accelerator, said J.D. Power.
Related
The best car brands of 2020 based on J.D. Power survey
Top quality cars of 2020 in the first 90 days – J.D. Power survey
The result for Fiat Chrysler Automobiles got even better with the Ram brand finishing second to Dodge. The brands were separated by one point with 872 and 871 points, respectively, on a 1,000-point scale, with the nearest competitor 14 points behind, and far-exceeding the study's 838 mass-market average. Dodge and Ram scores also finished above the luxury segment average.
"These ratings are consistent with our continuing focus on improving the ownership experience for our customers," said Mark Champine of FCA North America. "Our focus will not waver, nor will our efforts."
Overall, it was a good result for domestic mass-market brands with GMC and Ford also in the top four, as well as domestic luxury brands, with Lincoln and Cadillac in the top three.
Meanwhile, the gap between luxury and mass-market brands narrowed to 23 points, 861-838 on average, a difference that is the lowest in the APEAL study's history, according to J.D. Power. Brands finishing above their segment average, along with their scores, are:
Mass market
Dodge, 872
Ram, 871
GMC, 857
Ford, 853
MINI, 846
Kia, Mazda and Nissan, 844 (tie)
Honda and Hyundai, 842 (tie)
Chevrolet, 839
Luxury
Porsche, 881
Lincoln, 876
Cadillac, 874
BMW, 869
Land Rover, 866
Genesis, 864
Mercedes-Benz, 863
The parent company receiving the most model-level awards was Hyundai Motor Group, five awards, followed by BMW AG and Nissan Motor Co. Ltd., with four models each.
The APEAL study is based on more than 20 vehicle attributes in 10 experience groups: Walking up to your vehicle, setting up and starting your vehicle, getting in and out of the vehicle, the vehicle's interior, the vehicle's powertrain, your vehicle's driving feel, the vehicle keeping you safe, using the infotainment system, your vehicle's driving comfort and its fuel usage.
The study was based on responses from nearly 90,000 owners of new 2020 model-year vehicles who were surveyed from February through May after 90 days of ownership.
We'll provide more details on model-level awards in an upcoming blog post.