Chevrolet, GMC.
Those two General Motors brands helped the automaker to an overall customer-loyalty award, according to IHS Automotive research firm.
But other carmakers (and their loyal customers) also have bragging rights: Ford was the individual brand winner, while Jeep and Lexus tied GM for most category wins with three.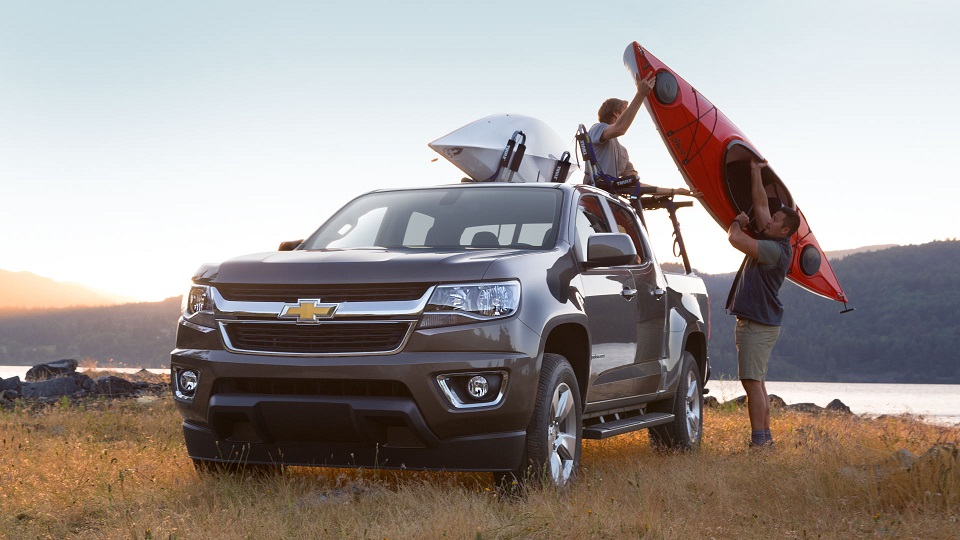 Repeat winner Ford was the only brand that achieved a loyalty rate of more than 60 percent.
The annual loyalty awards, which are based on an analysis of a year of new-vehicle registrations, recognize manufacturers, brands and models that generated the highest percentage of repeat sales among millions of car buyers from October 2014 to September 2015.
During that time period, 51.5 percent of consumers who returned to the market during the 2015 model year purchased their new vehicle from the same brand as their previous new-vehicle purchase, and 59 percent re-purchased from the same manufacturer in that timeframe.
The awards also suggest something more immediate to car shoppers satisfied with a previous purchase.
"Manufacturers are consciously emphasizing loyalty programs and dedicating resources to loyalty and conquest efforts as they fight for every point of market share," said Steve Had of IHS Automotive.
(Conquest incentives are offered by automakers to lure shoppers from the competition.)
Those manufacturer efforts apparently are working as customer loyalty rates were higher for last year's models than in 2014, said IHS, which expects the rise to continue. Meanwhile, 14 brands kept more customers than they lost during the model year, up from 11 in 2014.
The biggest winners in the award's 25 model categories were:
General Motors – the Chevrolet Colorado, non-luxury midsize pickup; GMC Yukon Denali XL, non-luxury full-size SUV, and Chevrolet Corvette, luxury sports car.
Jeep brand – the Renegade, non-luxury compact CUV; Grand Cherokee, a repeat winner for non-luxury midsize SUV, and Wrangler, a repeat winner for non-luxury compact SUV.
Lexus (Toyota luxury brand) – the RX, a repeat winner for luxury midsize CUV; ES, luxury traditional midsize car, and GX for luxury midsize SUV.
Ford and Mercedes (two each) – Ford with its F-Series truck in the non-luxury, full-size, half-ton pickup category, and Mustang in the non-luxury, sport, midsize car category, and Mercedes with its C-Class, luxury traditional compact car, and S-Class, luxury traditional full-size car.
Brands with wins in single model categories were Acura, Bentley, Chrysler, Ferrari, GMC, Hyundai, Land Rover, Mitsubishi, Nissan, Subaru, Toyota, Volkswagen and Volvo.
More details on the winners are available online.