Dodge, Ram and Chevrolet led an assault by domestic automakers on the summit of the J.D. Power 2020 Initial Quality Survey of car owner experiences.
Dodge and Kia tied for highest in overall initial quality, with Dodge becoming the first domestic brand in the survey's 34-year history to rank highest.
"These results reflect the relentless, whatever-it-takes attitude of our team," said Mark Champine, head of quality for Fiat Chrysler Automobiles (FCA) in North America. "Our complete focus is the customer, and these outcomes reinforce that we are on target."
Kia offered a similarly enthusiastic reaction to the ranking, saying its "give-it-everything brand philosophy continues to bear fruit in the extremely competitive automotive market."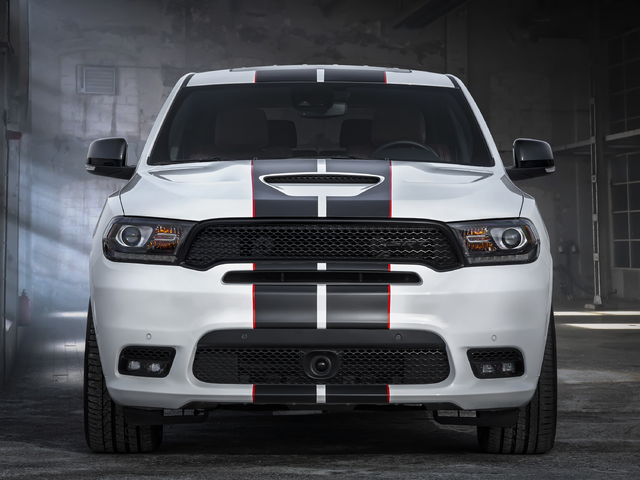 Photo credit: Dodge via Newspress USA
Dodge was a top brand in the latest J.D. Power Initial Quality Survey.
Chevrolet and Ram tied for third in the study rankings for 2020 model-year vehicles, while four other domestic brands – Buick, GMC, Jeep and Cadillac – also ranked better than the industry average of 166 problems per 100 vehicles (PP100).
"Collectively, this is the best-ever performance by the Detroit automakers – when compared with the import brands – in the history of the study," said J.D. Power.
"This [Chevrolet] success is the result of a focused effort across the entire GM enterprise from design to product development, manufacturing, customer care and aftersales, sales, service and marketing, our dealers and others," said Tony Francavilla, GM vice president of global quality.
The survey is a measure of problems experienced by owners of current model-year vehicles in the first 90 days after purchase, with lower scores representing higher quality.
Infotainment 'most problematic'
The survey, which is based on responses from 87,282 purchasers and lessees from February through May, comprised 223 questions in nine vehicle categories: infotainment, features, controls and displays, exterior, driving assistance, interior, powertrain, seats, driving experience and climate.
"Infotainment is most problematic category," according to J.D. Power in a press release on the study. "Almost one-fourth of all problems cited by new-vehicle owners relate to infotainment. Top complaints include built-in voice recognition, Android Auto/Apple CarPlay connectivity, touchscreens, built-in navigation systems and Bluetooth® connectivity."
Premium brands, which generally equip their vehicles with more complex technology that can cause problems for some owners, were cited more for such issues than mainstream brands.
Brand rankings above average
Overall, 14 of 32 brands included in the survey ranked better than the industry average of 166 problems reported in the first 90 days of ownership for every 100 vehicles purchased:
Dodge and Kia (tie) at 136 PP100
Chevrolet and Ram (tie) at 141
Genesis at 142
Mitsubishi at 148
Buick at 150
GMC at 151
Volkswagen at 152
Hyundai at 153
Jeep at 155
Lexus at 159
Nissan at 161
Cadillac at 162
So why should you care about which brands rank above average in the J.D. Power study if you're shopping for a new vehicle?
"Initial quality is critical to the overall new-vehicle ownership experience," said Dave Sargent, vice president of automotive quality at J.D. Power. "Successful manufacturers will examine all areas as they strive to design and build even better vehicles."