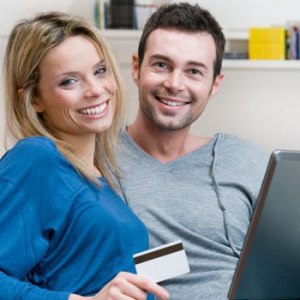 Purchasing a car, truck or SUV is one of the most important financial commitments you can make, second only to a home purchase for many borrowers.
Not only is it exciting to get behind the wheel of a new car, it's also good to know that you are building up your credit by making on-time payments – in this case Santander payments.
We know customer service is a big consideration when making such an important commitment. That's why Santander Consumer USA (SCUSA) offers payment options that are fast and convenient:
Auto Pay (ACH) – With Auto Pay, your monthly auto payments will be deducted automatically from your personal checking or savings account and credited to your account by the Santander payment due date. Complete the Auto Pay Enrollment Form available online and fax it toll-free along with a copy of a voided check to 1-800-417-0251. Once your Auto Pay enrollment has been accepted, your account will be updated to reflect Auto Pay participation in approximately five to seven business days.
Text Pay – Using our current SpeedPay system, customers can enroll using their MyAccount login or by phoning 1-800-556-0436. Several payment options are available, including debit card or Auto Pay (ACH). This system sends a text message to a customer when payment is due.
Pay online – Log on, day or night, to your Santander online account to make an auto payment. We accept payments from checking/savings accounts and debit cards. You can make a one-time Santander payment or set up recurring deductions. It's fast, easy and secure.
Pay by phone – To pay by phone, give us a call at 1-888-222-4227. Monthly payments can be made using your checking, savings or debit accounts. Convenience fees will apply for this service.
Express Pay – Make an express payment using MoneyGram or Western Union Quick Collect. Both of these Santander payment options are quick and easy, and the payment is applied to your account within 24 hours. Fees will apply for both services.
Pay by mail – Customers may pay by mail to the Santander payment address, Santander Consumer USA, P.O. Box 660663, Dallas, TX 75266-0633 by mailing a money order, cashier's check or personal check at least seven to 10 days before the due date to ensure the payment is received on time.
Several problems arise if a customer doesn't make monthly payments on time for whatever reason to whatever lender. Interest charges and late fees, which accrue each day a customer's payment is past due, are applied to the account when it is in that past-due situation.
But with all these Santander payment options, it's easy to find one that fits your needs as a SCUSA customer and to enjoy your new car without payment hassles. And because your satisfaction is important to us, someone is always available to answer your questions at 888-222-4227.
See the Santander Consumer USA blog for more news on auto-, auto-finance and SCUSA-related topics.