A little bit of caring goes a long way.
In this case, the caring was provided by members of the internal audit team at Santander Consumer USA by volunteering at the North Texas Food Bank (NTFB) distribution center in Plano, TX.
"The work done by the [food bank] is a worthy cause – they help address the problem of hunger within our community with a special focus on families in need," said volunteer Alejandro M., one of about two dozen SC associates who used their volunteer paid time off (VPTO) for the activity.
"Having small kiddos, knowing that you are contributing to someone not going hungry by providing a snack and/or a meal is a fantastic feeling. Remembering that how you do what you do makes a difference in the community … A little bit of care goes a long way."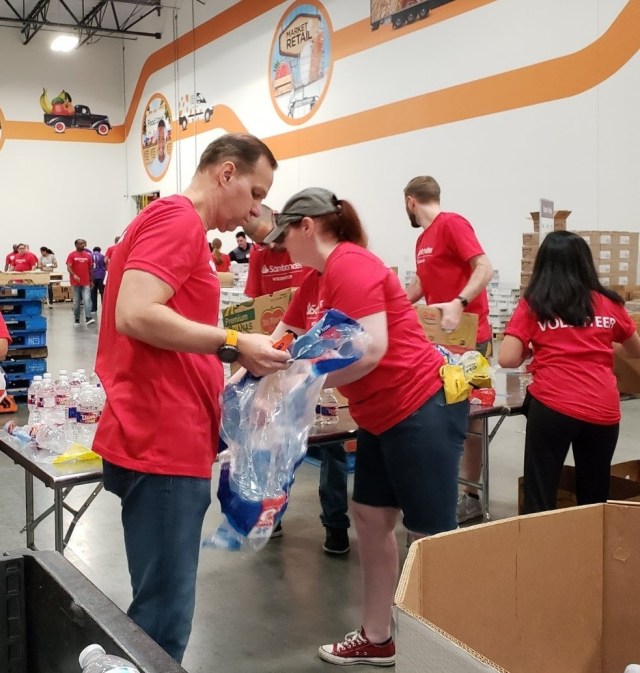 In just a few hours, the SC volunteers put together five pallets of food – 150 boxes and 1,050 bags – which was enough to provide 3,000 meals to hungry North Texans.
"It was an honor to participate and contribute to such a meaningful cause," said volunteer Robert R. "Whether sorting donations, packing nutritious lunches for children or assisting with inventory organization, it was easy to feel the enthusiasm and pride within the team to know that we were helping others in need … [that] a few hours of our time can help thousands."
"One particular activity that made me feel great about giving back to the community was packing lunch items for the kids," added Betty P. about her experience at the food bank.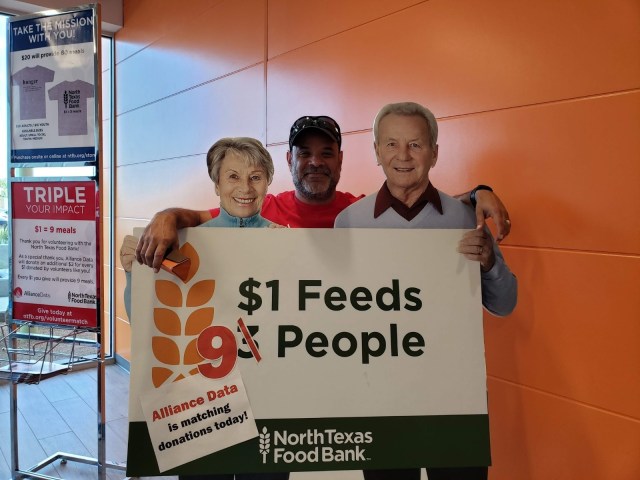 Founded in 1982, the North Texas Food Bank distributes donated, purchased and prepared foods through a network of more than 260 partner agencies in 13 counties, providing about 200,000 nutritious meals a day to hungry children, seniors and families.
The internal audit team selected the NTFB because it involves such a "meaningful cause," said Robert R.
"I enjoyed volunteering at the food bank because it helped my community, and I could actually see the impact that I was making," said SC associate Isabel A., who spent her time sorting food, boxing water bottles and making snack bags for "food insecure" children.
The SC volunteers also found another good reason to volunteer at the nonprofit.
"It was a great opportunity to work together with our teammates outside of the office environment and develop camaraderie," said Robert R. "I am thankful SC provides the opportunity to volunteer in the community. It makes me proud to be an employee of an organization that makes a difference."