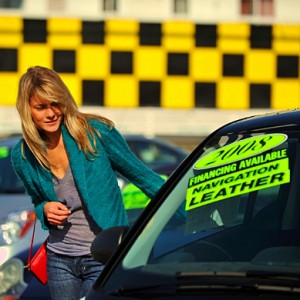 Going car shopping?
You'll probably think about new vehicles – it's a fun idea – but if you are like most prospective purchasers, you will get a used one.
"The average used car costs less than half the average new car," says bankrate.com. "So, it's no surprise that used cars outsell new cars 3-to-1."
New vehicle sales were about 11.6 million in 2011, according to the trade publication Automotive News. Meanwhile used car sales were about 39 million, reported CNW Marketing Research of Bandon, Ore, which specializes in automotive market research.
"Cars are depreciating assets, which means each year they lose some of their original value," RoadLoans reminds consumers. "Buying a new car could mean you lose as much as $5,000 of a vehicle's value the moment you drive the car off the lot."
So then you owe more on the car than it's worth – for a while, at least.
"But most auto manufacturers make vehicles using the same body style for 3-5 years. This means, you could buy a used car for half the price of the same model that was made this year," according to RoadLoans, and that allows you borrow less money to pay for it.
It's enough to make a budget-conscious consumer think about buying a recent used vehicle.
To help you decide what car is best for you, the Kelley Blue Book official online guide at KBB.com asks and helps you answer several key questions: What should I pay for a new car? What should I pay for a used car? What's my current car worth? Which car is right for me?
After you have answered those questions, you're ready to go shopping for a new or used car, confident that your choice is the right one for you.