Real-world experience. It's what many high school juniors and seniors were able to achieve thanks to Santander Consumer (SC).
SC is one of many companies in the Dallas area that sponsors students for the annual Richardson Mayor's Summer Internship Program. The eight-week program in the Dallas-suburb is designed to connect dozens of employers and organizations with the up-and-coming workforce, while introducing students to a multitude of careers as they embark on their final years of high school.
Most recently, Santander Consumer strategically sponsored four interns within important nonprofit agencies for this year's program:
Nora Arefin – Network of Community Ministries
Nora (pictured on the right, at right) worked at the Network of Community Ministries, a community-based nonprofit that provides basic needs services and stabilization programming for families.
Nora, now a senior at Richardson High School, created program and staff manuals to help refine procedures and practices following a move to a larger space in order to expand services to meet the increased demand from the community.
"It is rare for a high schooler to display the professionalism, prowess, and grace required for the nonprofit industry," said Laurel Stanley Abihabib, director of programs. "While we were sad to see her go, we look forward to hearing about the incredible work she will do in her future."
Network was a critical responder following the tornado disaster in recent years and SC supported this agency with disaster funding.
Brooke Jaye – Richardson Chamber of Commerce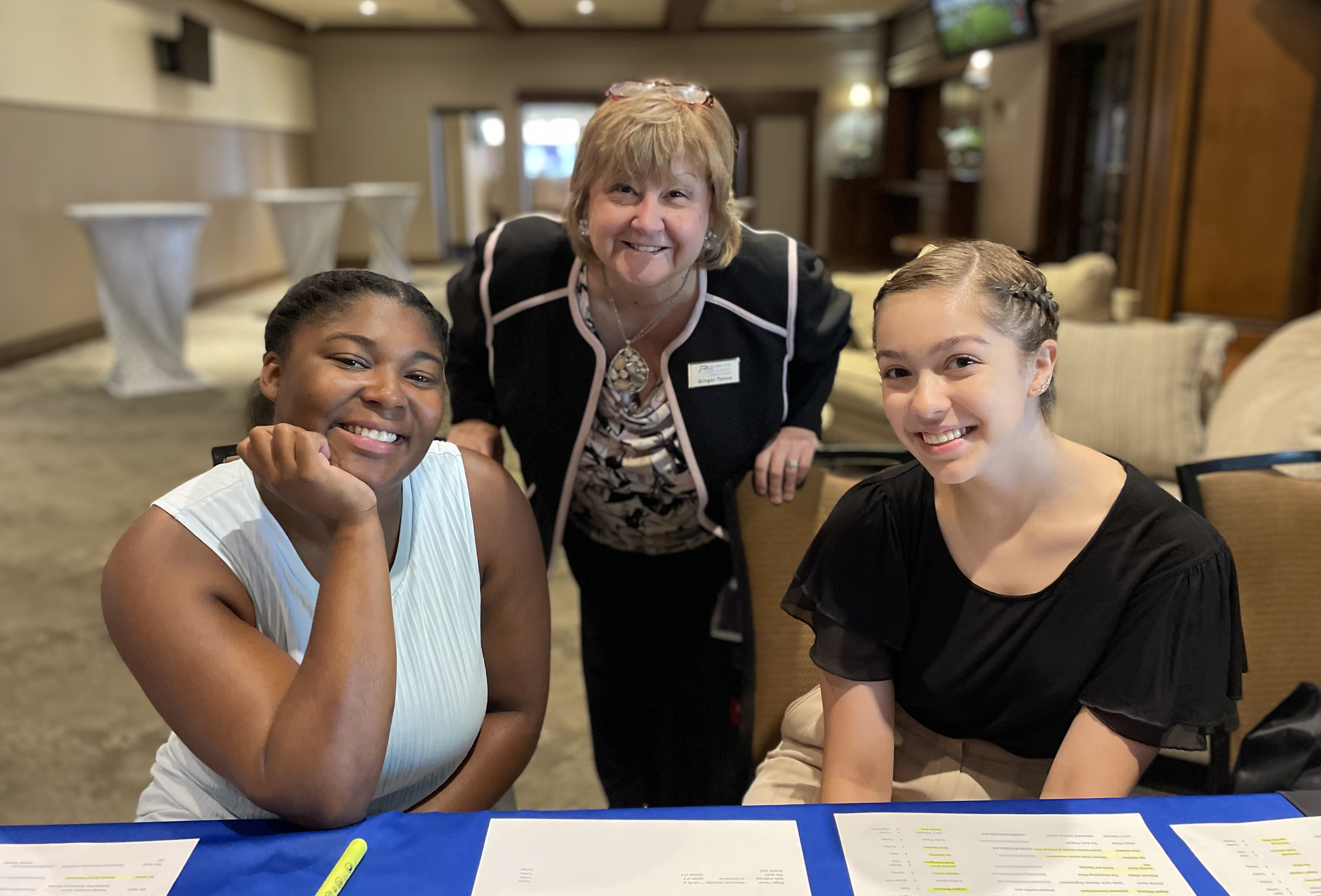 Brooke (pictured on the right, at right), a senior at Richardson High School, worked with several of her classmates at the Richardson Chamber of Commerce. Brooke used her creative design skills to assist with social media and to update the website. Her team also helped prepare for and execute networking events for the Chamber.
"Brooke was a wonderful addition to our chamber team this summer," Interim President Kim Quirk said. "Her willingness to learn, her can-do attitude and her different perspective added to our organization every day."
Khudija Khan – Vickery Trading Co.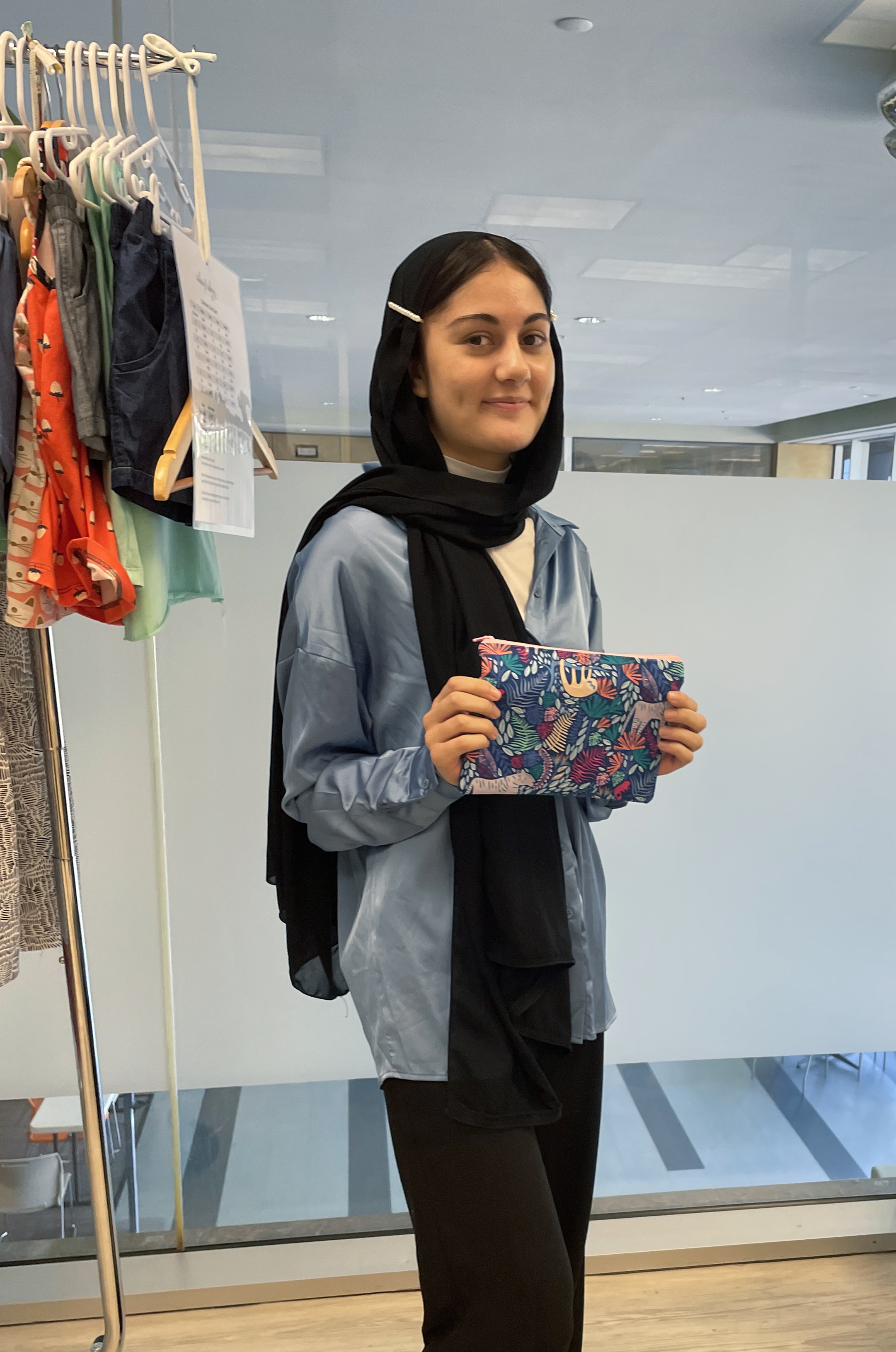 Richardson High School Senior Khudija Khan served as a fashion production intern at Vickery Trading Co. Vickery Trading Company is a nonprofit social enterprise and previous SC Foundation partner that equips refugee women for long-term success through vocational training and personal development. Khudija helped fashion designers with sorting, sewing, and organizing fabric and clothing.
"Khudija displayed a maturity beyond her years and was able to interact with all the staff and associates with respect, kindness, a willingness to learn, and cultural understanding," said Production Supervisor Emily Perez. "VTC was in the midst of transitioning spaces and Khudija helped so much in participating with our team to accomplish our goals and bring organization to our space and systems."
Selina Wang – My Possibilities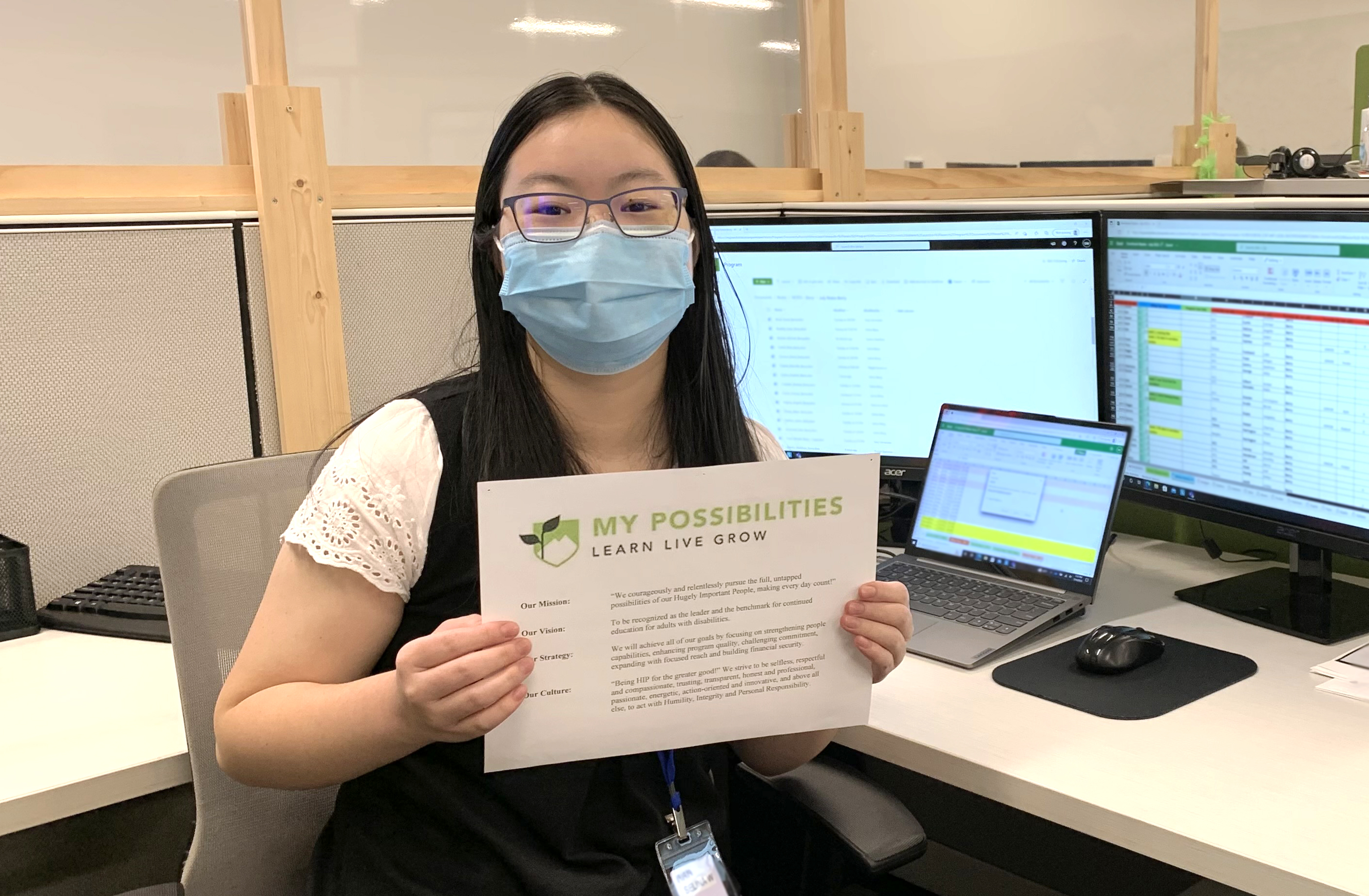 My Possibilities was founded by three mothers who were frustrated by the lack of quality education after high school for adults with intellectual or developmental disabilities. Plano East Senior Selina Wang was a billing specialist intern assisting the team with quality assurance of service delivery logs for more than 400 HIPsters (Hugely Important People). She increased the efficacy of the department and ensured accurate and complete billing.
"Miss Wang worked diligently and showed maturity and dependability beyond her years," said Ashley Hollingsworth, director of finance at My Possibilities.
Sponsoring students for the Richardson Mayor's Internship Program aligns with Educational Mobility — one of the five SC pillars focused on developing talent and preparing students for the workforce.